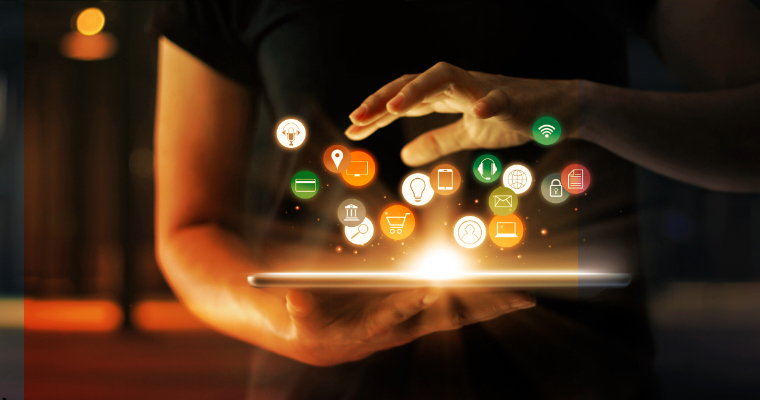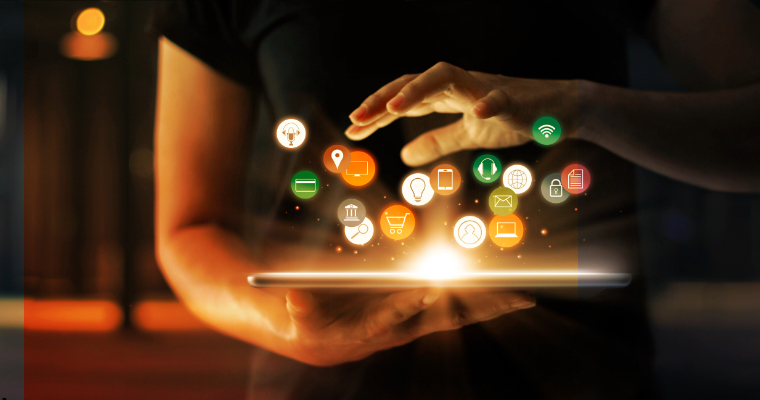 Other than having to deal with the dodgy wi-fi signal in my spare bedroom, I've quite enjoyed my working-from-home experience over the past 14 months or so. My family, who've had to put up with my regular requests for cups of coffee, maybe not so much.
We'll eventually come out of this pandemic. But, then what? Things certainly won't be going back to how they were before COVID-19.
At MOI, we've thought long and hard about how we want the future of the B2B agency to be. And that future will be one built on blended working.
A framework for blended working best practice
We're so certain it's the future that we've even created a best practice framework for our employees. It's an evolving process that's flexible and adaptable for different regions and circumstances, but it's based on everything we've experienced—including feedback from employees—while working through the global pandemic.
It's designed to deliver a more productive, efficient, meaningful, and ultimately, more enjoyable experience for everyone at MOI.
Respect and common sense
Respecting our colleagues features heavily in the framework, because it's a vital part of successful blended working. We've all learned how easy it is to be bombarded with Microsoft Teams messages and back-to-back calls, so it's important to give one another some breathing space. We always need to be considerate of mental health—our own and that of our colleagues.
We're also encouraging a half-day virtual blackout on Wednesday afternoons, but it's always important to use common sense. When booking meetings, for example, make sure there's always a clear agenda, only invite people who need to be on the call, and set meetings to 25 minutes by default. Ideally, end 3-5 minutes early to let people catch a breath before their next call.
You're having a meeting where?!
It's still important to occasionally meet in physical spaces. Notice how I said physical spaces rather than specifically the office? For example, I'm very keen on the idea of 'walk-and-talk' meetings, where instead of sitting in the office, you go outside and, er, talk while walking.
In a creative industry like B2B marketing, being stuck at your desk all day isn't ideal. A common criticism of working from home is that it can sap your creativity. So, why not have your face-to-face meetings in places that have the opposite effect—like an art gallery or museum? This is another idea I'd love our employees to experiment with.
Dynamic collaboration
However, I did recently go back into the office for a day. There were only around ten other people (although that's a big crowd these days), yet the office atmosphere was still vibrant. I was just minding my own business when my colleagues Matt and Caroline, deep in conversation, noticed me and called me over to ask for my opinion.
This kind of spontaneity is only possible when you're in the same room, and it's something that we should cherish. That's why we'll never go to 100% virtual working.
But we mustn't let people who are working from home feel like they're missing out. You should always be able to seamlessly communicate with colleagues, even if you're in different places.
We can achieve this by using the best available collaboration technology while thinking of others who aren't in the same room, making a conscious effort to listen to them.
Rather than being a barrier to communication, I believe a blended approach to working actually gives us a huge opportunity to be more dynamic in how we collaborate. We're already using virtual tech to get more people than ever involved in the creative process, ensuring clients always get our best ideas and work—after all, you'll never manage to cram 50 people around a physical whiteboard.
Tap into the best talent
You'll find most major marketing agencies concentrated in a few big cities around the world. London. Singapore. New York. It's not just because these places tend to be cultural centres, or because they're 'cool', but because it's where you'll find a lot of creative talent in a relatively small area.
But it's certainly not where all the talent lies. Not by a long shot. The flexible working models, made possible over the past year, mean you can tap into a far wider, deeper talent pool.
It means that, if you're growing quickly—as MOI is right now—you don't have to worry about moving everyone into ever-bigger offices (and paying a fortune for the privilege). It doesn't even matter where your head office is, as long as you have spaces where people can occasionally meet face-to-face.
The new generation of marketers
It could do wonders for the younger generation of marketing talent—and those looking to break into the industry. If you're just starting out, as an intern, for example, you might not be in a position to move closer to the big agencies.
And being exposed to a wide range of more experienced marketers is key to learning and career progression—which flexible, remote working supports, from anywhere.
The MOI Academy has gone from strength to strength thanks, in big part, to these factors.
Keeping the buzz of blended working going
At MOI, we're regarding this new working situation as a massive learning opportunity. We've surveyed all our employees to understand how they feel about hybrid working, and we've listened carefully to our clients—as well as the wider market—to see what works best for them.
The conclusion? It works for business, and it works for people. My fervent desire is that we stick with this highly flexible, hybrid way of working, long into the future.
How do you feel about hybrid working in the B2B marketing world? Get in touch! I'd love to hear your thoughts.