FOCUS ON
WINNING
ACCOUNTS
MOI AND ALIAS JOIN FORCES
The newly-formed M|ALIAS started as a brainstorm about what technology companies really need from agencies. How do we best bring relevance, resonance and value to their customers? MOI's global scale and fully integrated capabilities in digital and data intelligence are now strengthening and expanding the proven Account-Based Experience (ABX) methodology of ALIAS.
HOW TO UNLEASH CREATIVITY
IN STRATEGIC ABM
Best practice in account-based marketing requires a lot of things: insight, personalisation, and alignment of sales and marketing. But there's another key ingredient, one that's often overlooked and misunderstood: creativity.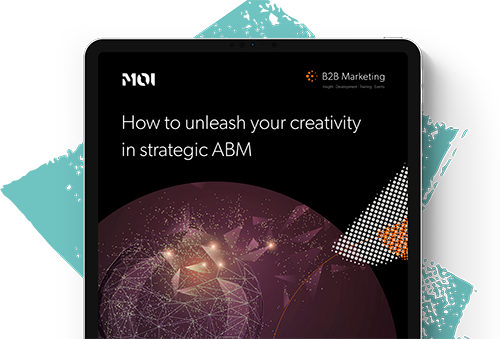 LIMITLESS POSSIBILITIES
FOR REACHING CUSTOMERS
Our Account-Based Experience (ABX) approach wraps around your marketing strategy to ensure that the entire ABM pyramid is fully attainable, from top to bottom. At the centre, you'll find sales and marketing working as one, and a content strategy built on real customer insights.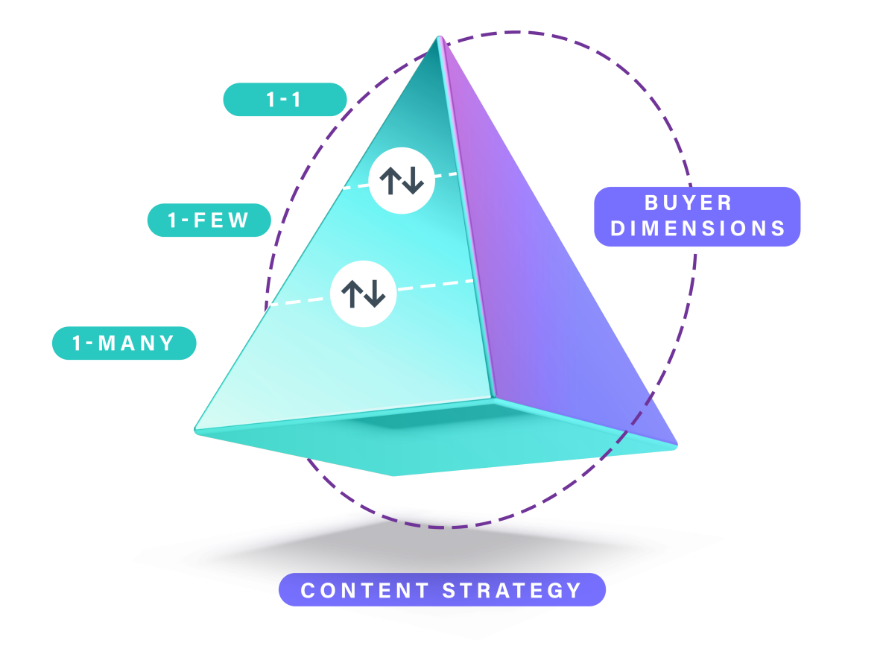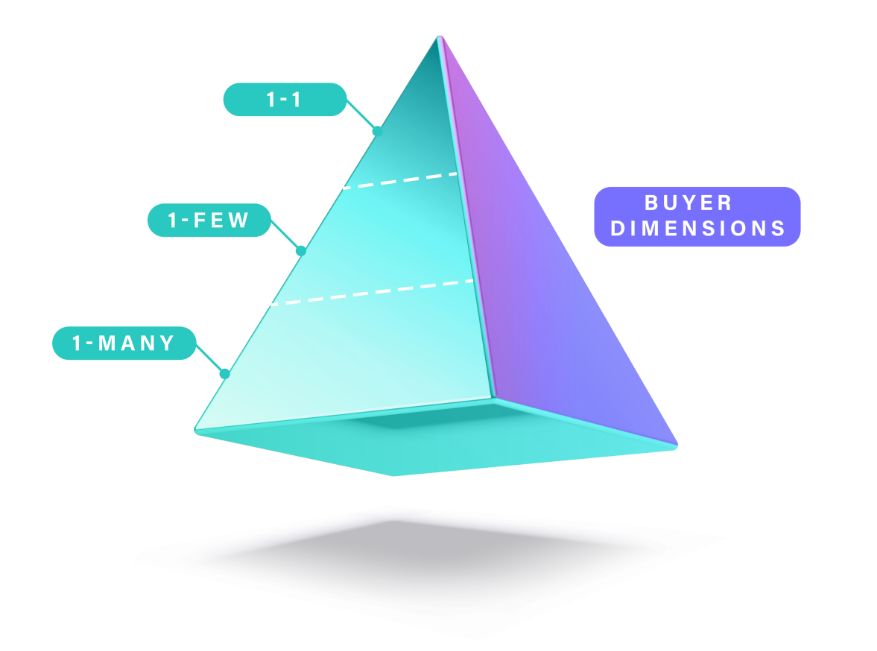 DYNAMIC ABM
If a buyer isn't ready to buy, not even the most compelling marketing campaign in the world will convert them. Our approach dynamically dials the ABM intensity up and down – one-to-one, one-to-few, one-to-many – for each account, depending on their shifting propensity-to-buy. The buyer dimension (behaviour, intent, triggers) lets you put the right resources into the right accounts at the right time. They'll never completely leave your sight.
IN THE DRIVING SEAT
ABX is built for an era when sales and marketing data are on tap. It informs intelligent, influential campaigns that get to the heart of an individual's business challenges. Marketing teams can take the wheel as drivers of strategy and revenue.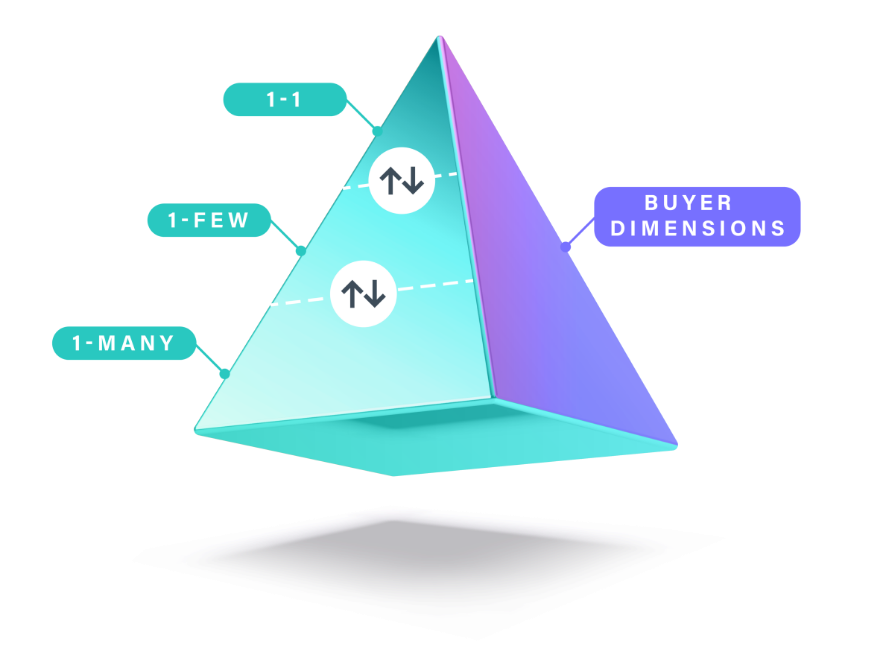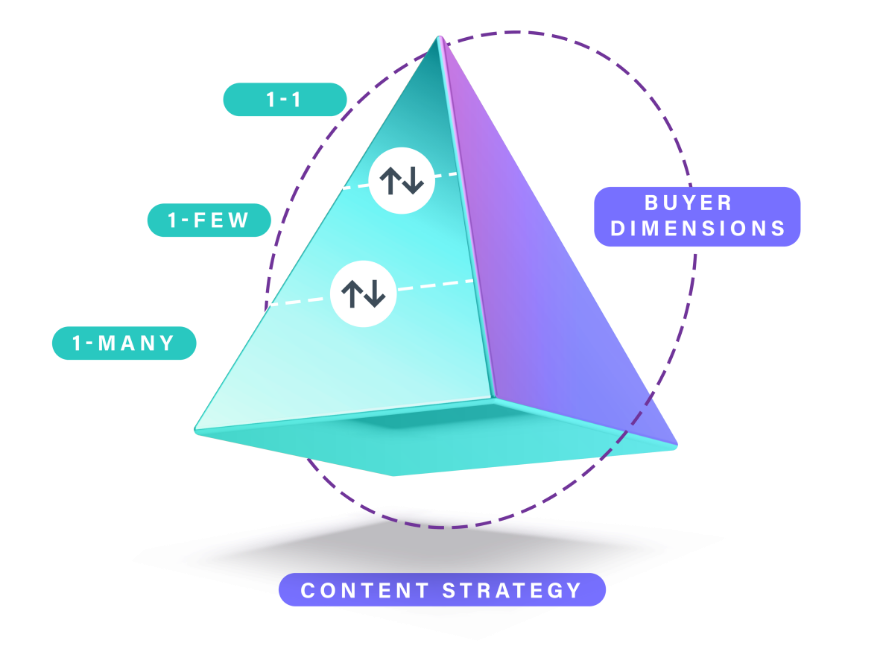 ONE-OF-A-KIND-CAMPAIGNS
Our ABX approach bridges the sales and marketing divide to create content that's soaked in relevance, resonance and value – and campaign strategies that are unique but scalable and repeatable. Real data insights on customers help to generate genuine influence by targeting individual decision-makers in an organisation, and aligning them all around a shared, central vision.

STRATEGY
Workshops & consulting
Sales & Marketing alignment
Account selection & prioritisation
Content & engagement strategy
Objective setting

CREATIVE
& CONTENT
Creative conceptualisation
Content creation
Digital development
Video
Print

EXECUTION
Sales support & enablement
Social, Blogging, Email & DM
Paid/owned media
Telemarketing
Influencer marketing
Executive briefing

PROPOSITION
& PERSPECTIVE
Account value proposition
Perspective and vision
Messaging framework

MEASUREMENT
& TECHNOLOGY
Tech stack
ABM/ROI dashboard
Marketing Automation
CRM
Testing

ACCOUNT &
AUDIENCE INTEL
Opportunity analysis
Account & stakeholder profiling
Data building & analysis
SOME OF OUR PARTNERS AND PLATFORMS
MOI has brought a fresh, collaborative, scalable approach, which is really driving results. It's great to work with an agency that's so hot on innovation and strategy. 

JENNIFER CAMPBELL– Marketing Director, UK&I, Genesy