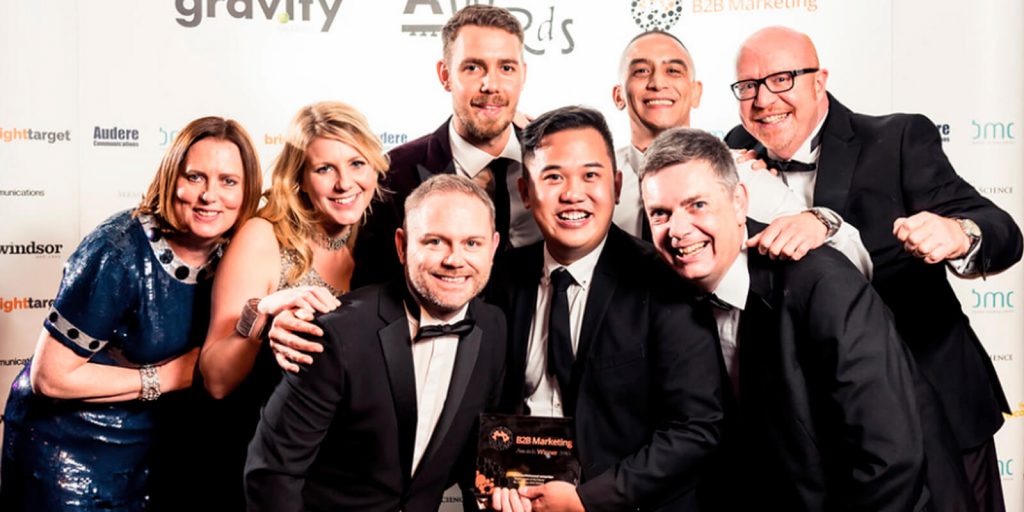 The last couple of years have seen a lot of transformation at MOI as we've adjusted our proposition to meet the needs of today's B2B buyer, so we're absolutely thrilled to have won B2B Marketing's award for Best Multichannel Campaign for Oracle's 'Digital Bank of the Future'. Winning such a prestigious awards reaffirms our position as a leading creative agency in the B2B marketing space and shows that we're moving towards our goal of modernising B2B marketing.
"The B2B world is changing quickly," says Matt Stevens. "And our win shows our new approach to targeting B2B buyers works. Thank you to my superb team for making the start of my role as MD such a proud moment."
There have been some exceptional marketing campaigns this year, so it's an honour to be on the list of winners, as well as having been shortlisted for two campaigns in the Best International category. Check out all the winners of the B2B Marketing Awards 2016.
Why we won: Our 'Digital Bank of the Future' campaign for Oracle
Oracle wanted to build a strong voice within the digital banking space to support their already dominant position in traditional banking. MOI's response to the challenge was a content-led campaign called the 'Digital Bank of the Future'. It included two core research pieces, a benchmarking tool, a multichannel distribution and nurturing strategy, offline boot camps, and an influencer programme that created a community of leading thinkers in the global banking space.
"What was special about this campaign, is the way we used different channels throughout the sales process" says Matt, "Influencers helped us to gain reach in a really credible way, and once a prospect engaged we used social and automation to close pipeline".
The 'Digital Bank of the Future' campaign generated a pipeline of tens of millions of dollars for Oracle.
We're very excited as we move on to 2017, producing even more award-winning campaigns for clients.
Now it's time for YOU to engage today's buyers
You've seen what we've done for Oracle. Get in touch to see how our award-winning B2B agency can help YOU engage today's digital-native business buyers.