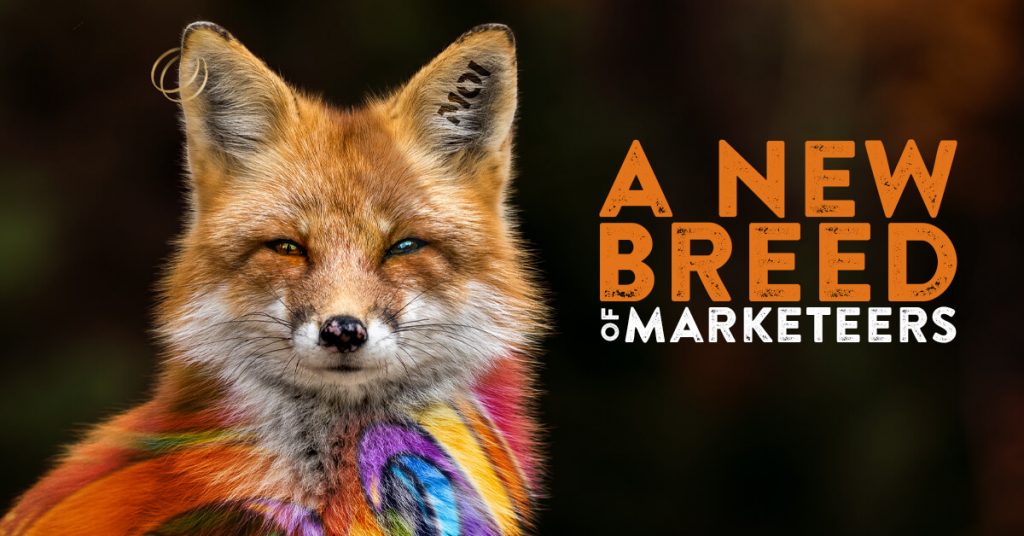 In the first blog of this series on how to successfully apply for a role at MOI, I asked our top decision-makers about the core skills they look for in a candidate.
In this second part, I'm going a step further by giving you some tangible advice on how to fine tune your profile and portfolio to create a head-turning application. Follow it, and you'll be able to show us you've got what it takes to be an MOI'er and get a foot in our door.
Cut the waffle
The best advice to get a job at MOI, or any B2B marketing agency for that matter, is the simplest.
Cut. The. Waffle.
For me, the first sift-through of a pile of CVs or LinkedIn profiles is a quick box-ticking exercise. There are usually three things I'm looking for.
If I can see a candidate has:
Stated their skillset;
Noted their agency experience;
And given examples of client projects they've worked on,
Tick all three, and the chance of me inviting them in for a face-to-face interview is far greater.
So how can you make everything above clear and concise?
You can cut the endless list of adjectives from your CV and LinkedIn profile, for a start.
Simple, right?
That advice might sound patronising but take it from someone who reads tonnes of CVs: it's exhausting to see so many applicants describe themselves with so many adjectives. They tend to go a little like this: "I am a hardworking, enthusiastic individual who has a passion for marketing in the technology industry".
My response? Blah, blah, blah.
It's just waffle and doesn't really say why you might be right for the role you're applying for. We all like to believe we're hardworking, enthusiastic and passionate. So what? It's boring, and all those things should be a given. It's the opposite of what we're looking for: cool, creative and edgy.
If you're a front-end web developer and you open your summary with "I am a highly motivated and enthusiastic front-end web developer who has a passion for JavaScript and CSS", chances are I'll flick straight to the next CV.
But if your summary cuts out the BS and says something like "experienced in HTML emails, landing pages, banners, JavaScript and CSS with over 5 years' agency experience," I'll be instantly engaged with your profile, because you've clearly summarised your key experience.
The same goes for any other role. If you're a Marketing Automation Manager for example, open your summary with "experienced in Marketo and Eloqua platforms with two years of agency experience", and not "I am a hardworking individual with a passion for marketing automation platforms such as Eloqua". Do you see the difference? It's a subtle but effective change.
Of course, what you write needs to be specific to the company you're applying to. This is where research comes in handy.
Do your homework
Really read up on the company and pick out the key skills that they are looking for. From there, cut out the BS and make sure your opening summary on your profile or CV clearly indicates that you have the experience the company require. As I advise, leave out the never-ending list of adjectives and get straight to the point!
Be brilliant
A portfolio can say a million and one words, and it's essential when applying for any agency role, especially one based in the creative studio.
A kickass portfolio that's jam-packed with brilliant work is going to instantly show us what you're capable of producing, and increase the chances of us wanting to invite you in for an interview.
If creating an online portfolio seems daunting, you could always jot down the projects you have completed in previous workplaces and put this into a document that you can share on your LinkedIn profile/attach with your CV to clearly demonstrate to us your capabilities.
For example, if you're an ABM strategist and you have worked on a profitable ABM campaign that generated valid leads, put the brief, strategy and results into one document and send it along with your CV.
This again, boils down to cutting out the BS and providing us with evidence of your skillset. Whether you portray this in a portfolio or presentation, show us the results of your expertise and knowledge.
Be ballsy
Great personalities and social skills are highly valued when it comes to finding five-star candidates – our characters are reflected by every bit of cool, edgy and head-turning work we produce.
As digital technologies continue to affect the recruitment process, it's becoming more difficult to add the personal touch. But it's still possible.
At MOI, we believe that B2B should stand for "Brilliant to Ballsy". Aim to take the same approach with your application, and your personality is more likely to come across to us.
Why not, say, accompany your CV with a 30-second video? It's a bold but creative way to show us your personality, discuss your experience and prove to us that you have the confidence to communicate with individuals you haven't met.
A video's just one of the methods you can use to get our attention, but if I tell you exactly what to do, you wouldn't be showing your creativity and personality – so now I'll leave it up to you.
Check out our live roles here, and if you see one that you think you'd be the right fit for, it's time to put everything above into practice.
And if you've got any questions, please email me at harry.wyld@moi-global.com.