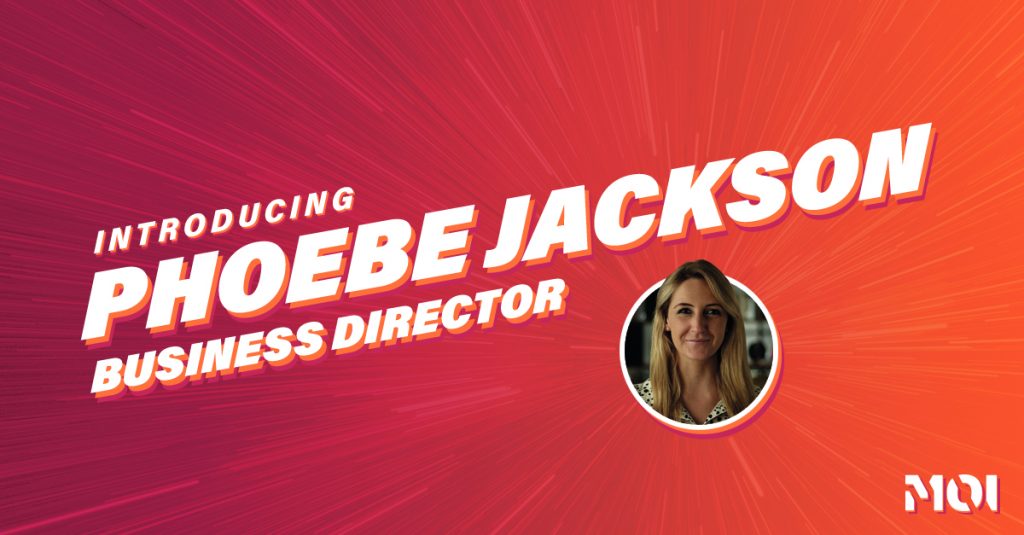 Following a series of hires throughout 2020, MOI Global continues to grow its leadership team, with business director Phoebe Jackson being the latest to join the agency.
Phoebe has made a name for herself by helping some of the world's largest technology companies—such as Adobe, Microsoft and VMware—to advance their position with customers at every stage of their journey, transitioning from traditional marketing to account-based marketing.
She's also clinched numerous awards with SAP, and featured at No.6 on B2B Marketing's 2019 '30 under 30' list.
"I love MOI's ambition," says Phoebe. "Our aim is to become the leading global B2B agency in tech and I'm excited to be a part of that journey."
"MOI's four Centres of Excellence mean we can help our partners plan, execute and operationalise their digital, creative, event and ABM efforts with a high level of efficiency—all while keeping the customer experience and empathy at the heart of everything we do."
"We have an incredibly talented team here, and amazing clients. I want to galvanize that talent around our clients' business goals so that every interaction is a true value exchange, and so that we're always bringing new, purposeful ideas to them… while having some fun along the way!"
"Phoebe is one of those people you meet and you just know they're going to have a huge impact on the business and help create change in the wider industry," says Caroline Lotinga, MOI's SVP EMEA. "I can already say that's true – her tenacity and enthusiasm are already making a great impression here at MOI and can't wait to see what's next."