Forging ahead in 2023 with an innovative approach to demand generation

After three successful years of working across media, experiential, creative, strategy, and more, MOI Global has won Colt's RFP to continue as the digital infrastructure company's chosen media partner.

Connecting to today's B2B buyer
MOI and Colt's relationship has evolved a lot since 2019. Besides working on hugely successful media campaigns, MOI has supported Colt across its other practice areas, including experiential, creative, and strategy, to deliver both a thought leadership campaign for Colt's senior leadership team and brand work for their larger than life 30th anniversary internal event―the Big Connect.
Laura Perrott, Global Director of Digital and Brand Colt, said, "At Colt, we're up for doing things in new and better ways for our customers. Digital infrastructure is crucial for business success, so we want to make sure we're at the forefront of our marketing and branding. We continue to be impressed with MOI's fresh thinking and look forward to developing our existing partnership further."
A new kind of partnership
Colt and MOI have the power to do things differently—and to take on a more innovative and strategic approach to demand. That means employing regional insights and intent data, using new channels and markets, and making smart use of budgets to maximise impact to bring Colt's message to a wider audience through different media. All this will create a more holistic and strategic partnership while growing each organisation's ecosystems.
Sophie Corden, Colt's Global Campaign Manager, said, "Our partnership with MOI has given us what we need to deliver for our sales teams continuously—but I'm excited to see where this more strategic, insights-led approach to audience, messaging, and channel takes us in 2023 and beyond."
Building on shared values
MOI is known for creating connected experiences for today's B2B buyer. Colt has made its own mark as an organisation that puts the power of the digital universe in the hands of their customers. And their shared core values make MOI and Colt a great team.
But even outside of technology, Colt and MOI align. Colt's focus on CSR and ESG goals—like its Platinum EcoVadis rating and fundraising for the Disasters Emergency Committee (DEC)—mirrors MOI's annual corporate volunteering efforts, alongside a commitment to becoming a carbon neutral agency.

MOI can't wait to build on this extraordinary connection with Colt and continue creating change for good.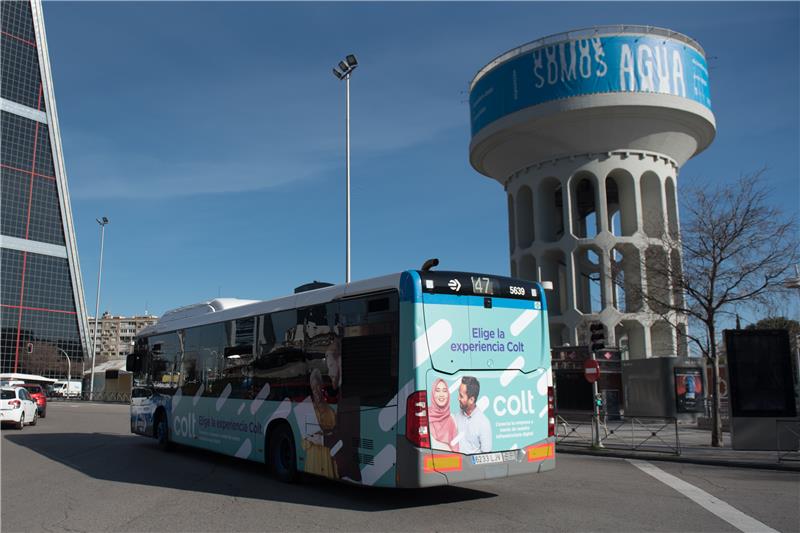 About Colt

Colt Technology Services (Colt) is a global digital infrastructure company which creates extraordinary connections to help businesses succeed. Powered by amazing people and like-minded partners, Colt  is driven by its purpose: to put the power of the digital universe in the hands of its customers, wherever, whenever and however they choose.
Since 1992, Colt has set itself apart through its deep commitment to its customers, growing from its heritage in the City of London to more than 60 offices around the world. The powerful Colt IQ Network connects 222 cities and 32 countries with more than 1000 data centres, 51 Metropolitan Area Networks and over 31,000 buildings across Europe, Asia and North America's largest business hubs. Privately owned, Colt is one of the most financially sound companies in the sector.
Obsessed with delivering industry-leading customer experience, Colt is guided by its dedication to customer innovation, by its values and its responsibility to its customers, partners, people and planet.
For more information, please visit www.colt.net
About MOI Global

MOI is a leading global multi-specialist B2B agency, with offices in London, New York, Seattle, Dubai, Singapore, Munich, and Sydney.
Awarded Best Agency of the Year (B2B Marketing Awards 2022) and a Best Company to Work For (Best Companies), we're committed to redefining the business of creativity as the catalyst for B2B growth.
Why? Because we believe B2B experiences should be so much better.
We embrace different and deliver on our vision through Turning Heads™; our proprietary approach to strategy-informed creative thinking. Turning Heads™ combines the best of strategic consulting, creative thinking, media, technology, and sales expertise. This enables us to develop intelligent, head-turning solutions which create change and empower our clients to differentiate, transform, and grow.
Some of the world's largest tech B2B brands trust us to turn the heads that count, including Adobe, Ciena, Colt, Dropbox, Facebook, Google Cloud, Oracle, ServiceNow and Proofpoint.

For more information, please visit www.moi-global.com