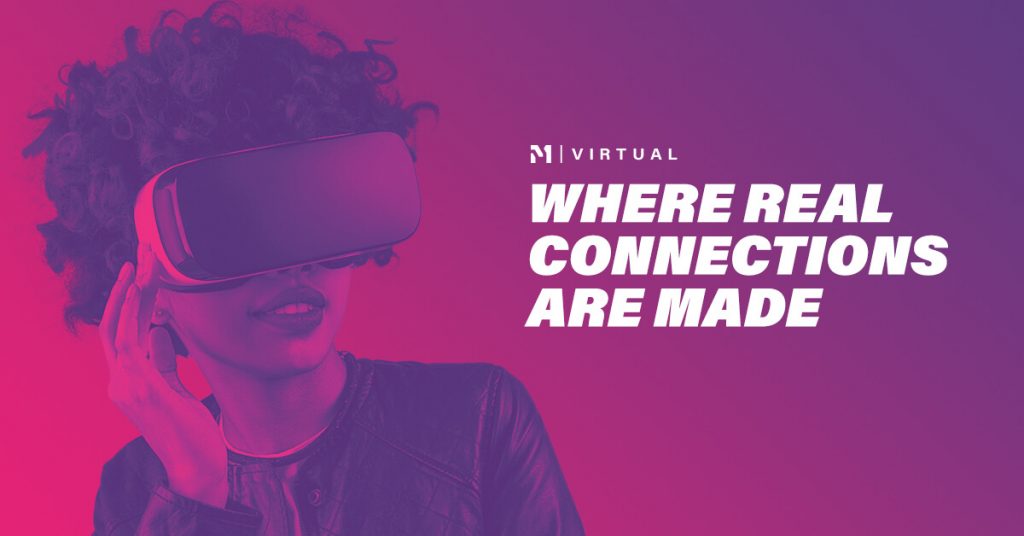 With no end date in sight for when (if ever) the world returns to normal, brands must continue finding ways to create the connections that they'd otherwise have enabled through physical events. Those that respond quickest to this 'new normal' stand to gain an advantage that will last them long into the future.
That's where M|Virtual comes in. The newly launched service from technology marketing agency MOI Global is designed to support all the brands scrambling for a foothold in an area that's quickly become essential for survival: virtual events and experiences.
"If brands are to continue delivering the connections that their physical events offered, they need to go online," says global MD Matthew Stevens. "But they can't just transplant the physical events exactly as they are. Engaging audiences online requires a new mindset and innovative tactics. M|Virtual helps brands create fully realised, digital worlds that capture new and existing audiences in the new normal."
MOI aims to combine its award-winning B2B event and digital capabilities with a partner ecosystem of market-leading technology providers to deliver a new generation of virtual experiences, covering everything from creative design and user experience to speaker management and unique go-to-market strategies.
With a range of core offerings, M|Virtual is set up to meet complex and niche needs across the B2B event spectrum:
V|EXPO: digital immersions for over 500 people 
V|CONFERENCE: for flagship conferences, summits or launches 
V|MEETS: for intimate seminars or account-based events 
Visit the M|Virtual page to learn more.

About MOI Global
MOI is the integrated agency behind the world's top B2B technology brands. We use creative thinking, strategy, design, data, content, event and media expertise to create head-turning experiences that help solve broad business challenges and transform businesses at scale. Established in 1987, we have offices in London, Singapore, New York, Dubai, Sydney and Munich.
Check out the Experiential page: https://moi-global.com/capabilities-mvirtual/