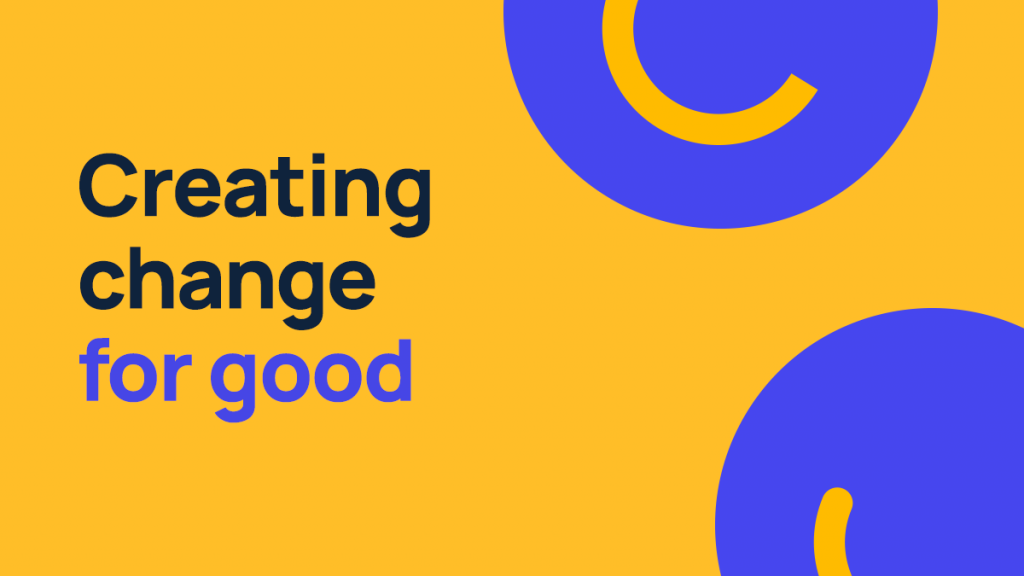 On Friday February 17, MOIers in the UK turned their skills to another fabulous morning of volunteering for three worthy causes and organisations that we've built great relationships with. Folk either dialled in on Teams or gathered in person, be that at the London office to collaborate on lightning-quick marketing projects for two charities or at two locations in Surrey to get in the mix and lend a hand in person!
Surplus to Supper: skills-based help
Surplus to Supper bridges the gap between food waste and food poverty in Sunbury and the surrounding area. They source and distribute excess food to those in need, fundraise for foodbanks and other charities, run a cafe, and put on catering for events. They even provide fresh frozen cooked meals and distribute them to other charities, producing one free meal for charity for each meal sold: 'buy one feed one free'.
With Sean leading the way, we split into teams for Surplus to Supper, each focusing on a specific way to enhance the charity's operations:
thinking up ideas for fundraising and sponsorship
suggesting ways to improve their social media marketing
ideating how they could attract more volunteers
growing their partner network
designing and creating a social media calendar
making recommendations for their website and SEO.

Surplus to Supper: getting busy in person!
Meanwhile, another group headed to Surplus to Supper HQ at Sunbury Cricket Club. The charity has no end of tasks that need carrying out on a daily basis, and the team were happy to turn up and see what was needed! Volunteers often unload food donations or prepare food from the surplus collections, and around the busy Christmas period they even help get gift bags ready.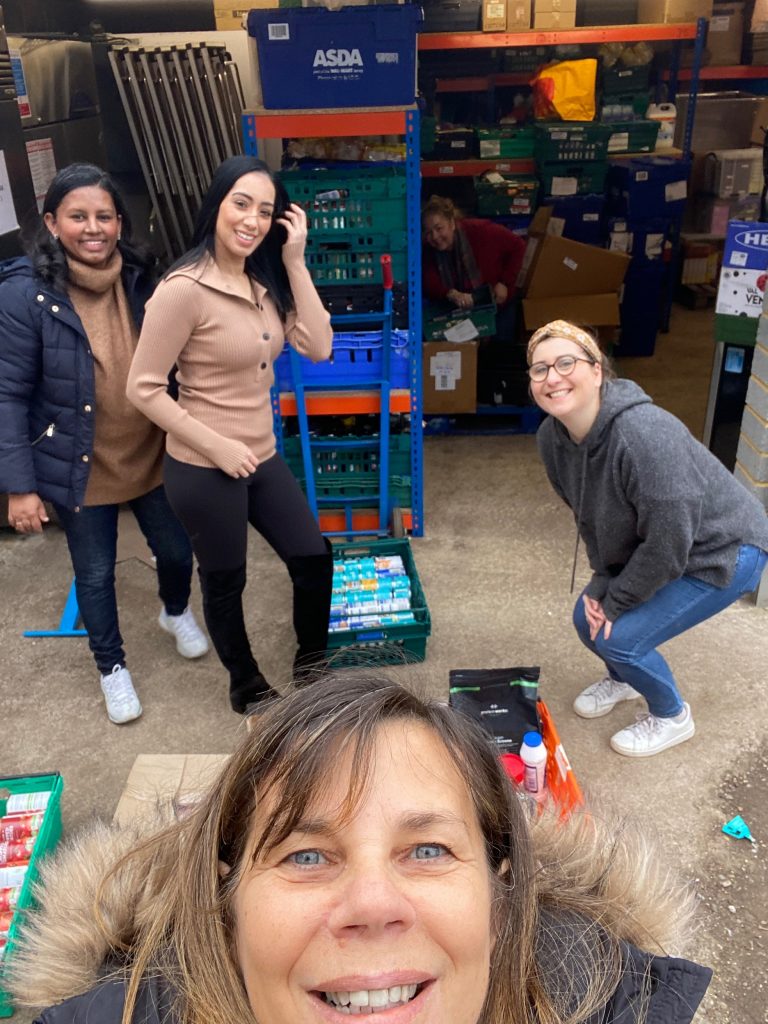 Bill McLaren Foundation: 2023 event programme
Elsewhere in the London office, another group led by Stu provided skills-based help for the Bill McLaren Trust, which aims to support both individuals and organisations in rugby union, promote and develop the values of the sport, and provide opportunities for youngsters not only in rugby union but in other sports, too.
The team had an incredibly productive morning:
gaining more fundraising
creating an educational support pack and assets
making plans for an exhibition
digitising spreadsheets
creating products.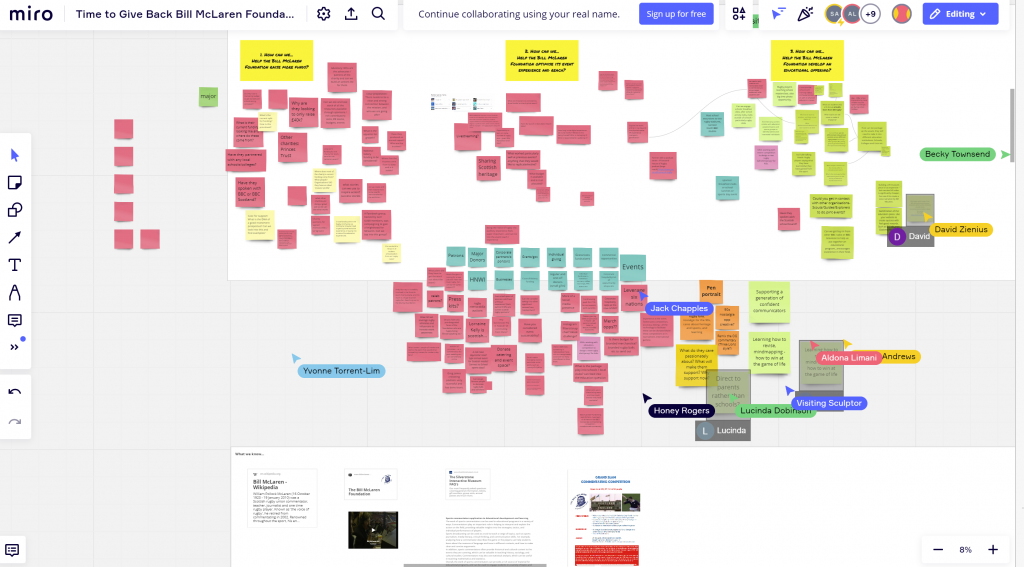 Holme Farm: helping out onsite
Holme Farm is a community hub comprising workshops, gardens and wildlife across eight acres. It's known for its multifacility approach to health, wellbeing and community, and provides the people of North Surrey with a therapeutic environment where they can socialise, learn and thrive.
A jolly band of MOIers trundled down to Holme Farm to lend a hand with whatever was most pressing that day, be that building, painting, helping out in the garden, or cutting away and clearing overgrown vegetation. They had a grand old time!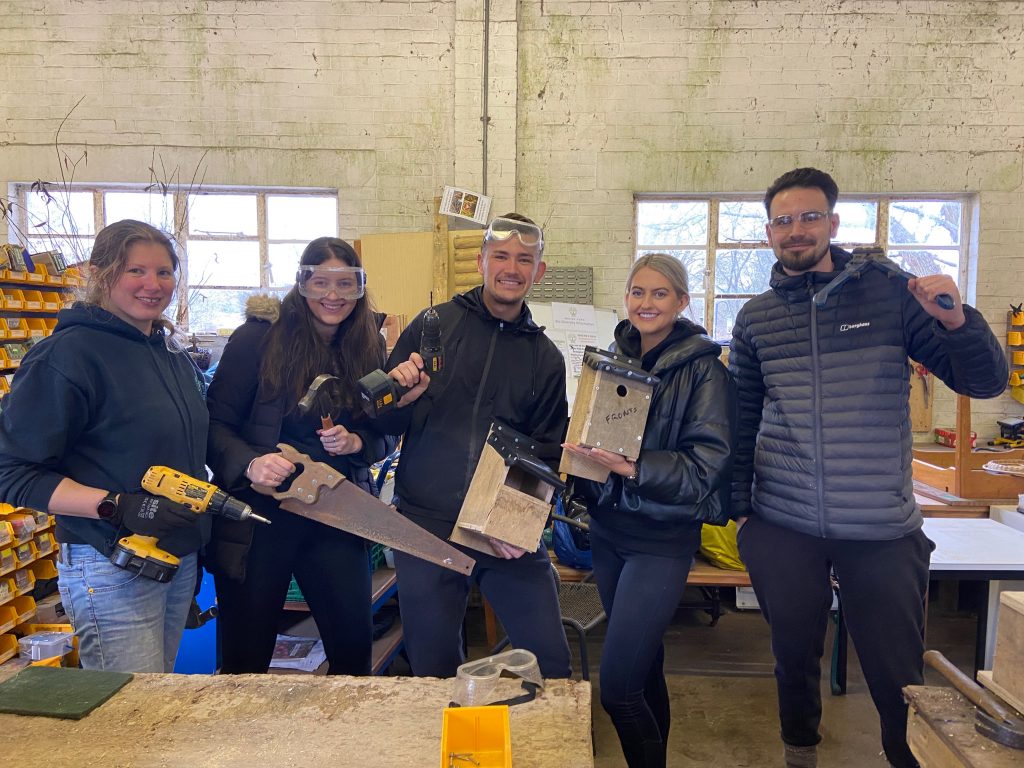 So what's it all about? Taking the time to give back
At MOI we're lucky enough to have people with a remarkable range of skills and passions, creative and collaborative folk who can turn their hand to anything. We love to harness this incredible range of talents to do good in our communities—and after the success we saw with last year's first corporate volunteering day, we decided the time was nigh to once again step away from our screens and support a range of excellent causes.
What's more, the quickfire nature of the projects means every MOIer enjoys the challenge of applying Turning Heads thinking to a new industry, in a new environment, while providing charities with expertise and services they wouldn't usually have access to. And more fundamentally, the wellness day is a chance for each MOIer to reconnect with their why, and see the value of the potential relationships all around them—with their colleagues, with their communities, and with society at large.
After a stellar morning of brainstorming and graft, MOIers took themselves off for the afternoon to go out and do something to boost their own wellness, something to encourage reflection on what they have in life and all that they're grateful for.
We know each of our charities was thoroughly impressed with and appreciative of our efforts—and I'm sure I speak for everyone when I say I'm already excited for the next volunteering day!