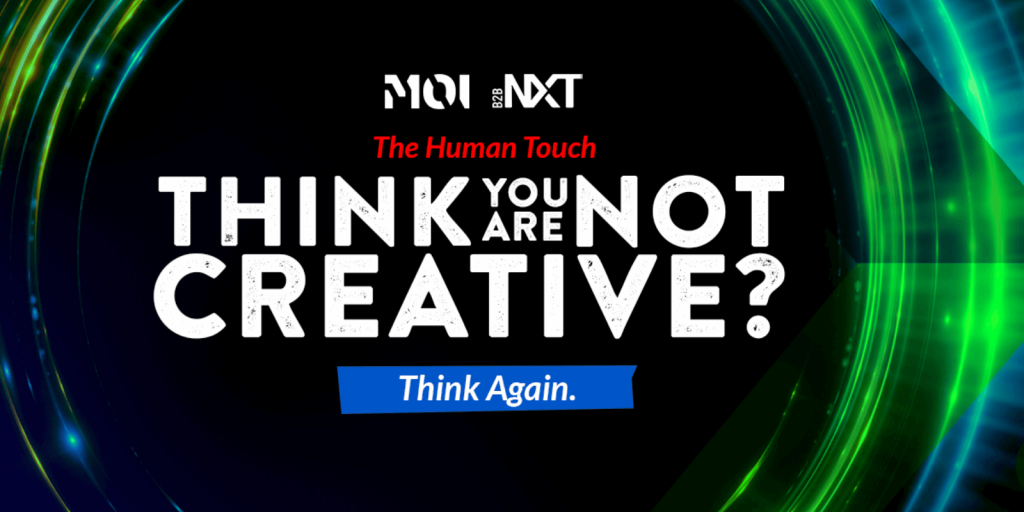 Pick a random person, put a blank piece of paper in front of them, and they'll probably start panicking when you hand them a pencil and tell them to create a piece of art.
"I'm not even creative," they'll protest, sweat pouring down their face. Trust me, I know the feeling.
But 'creativity' is more than the ability to draw a pretty picture.
You see, I've never considered myself to be a 'Creative-with-a-capital-C'. But even as a strategist, I'm still a creative person. Everyone is. As I wrote in a previous blog, it's a myth that some people can't be creative.
After our B2BNXT event in June ('Putting Creativity in the Spotlight') I've absolutely no doubt in my mind that this is true.
It was an entertaining, informative evening and I'd like to share a few of the insights from our fabulous speakers, Tim Reid (co-creator and co-writer of Peter Kay's Car Share), Kate Baker (Senior Marketing Manager, Netskope) and Brian Macreadie (Head of Marketing, Addleshaw Goddard).
Marketers crave collaboration
It was great to hear of the real hunger for closer collaboration between marketers and agencies, from both our speakers and audience members. Agencies need to step up and take their clients on the creative journey with them, rather than waiting for the 'big reveal' at a pitch.
I've certainly seen for myself the success that comes from agencies and clients working as partners. But after hearing just how much marketers crave collaboration, I'll be pushing even harder to make it happen from now on.
Absurd ideas spark the imagination
We need to get over the fear of people laughing at our ideas. That fear keeps us from speaking up and sharing our ideas, yet it's the absurd ideas (those that people are more likely to laugh at) that create a spark in everybody's imagination and get them looking at things from new angles.
Try to keep that in mind during your next brainstorming session – and if you're leading the session, try to create an atmosphere in which people feel they're able to be playful.
Your creativity needs to be scalable
"I was taken out of my comfort zone from the beginning," says Kate Baker, talking about her time working on F5 Networks' 'Hug a Hacker' campaign with MOI. But while the initial idea came from dreaming big, we realised that we'd have to scale back the idea to fit.
Essentially, once you've got your creative, ground-breaking idea, you need to adapt it to make sure it's feasible in the real world.
Be unexpected
We know our audiences are busy. That's one of the main reasons why marketing is so challenging. Obviously, being able to surprise your audience (in a good way) is easier said than done.
But if you want to get their attention, you need to do things that are unexpected: "We're hard-wired to look at things that are surprising," says Brian Macreadie. "It's like crack cocaine to the subconscious, lizard brain."
Those were just a few of my favourite moments, but you can read the full highlights of June's B2BNXT here: https://bit.ly/2YU3g33
Time to get personal
But what's next? Before taking this deep dive into creativity, our B2BNXT event in March looked at how we can learn from data and science to trigger emotional responses in our audiences.
It was hardly a surprise to hear at B2BNXT that personalisation has a big part to play in engaging today's audiences. It's an area that I'm really interested in, so I can't wait for the next B2BNXT event in September.
Our panel of marketing leaders will look closely at what B2B marketers can learn from the world of B2C. What best practices can we borrow? Should we treat our buyers like consumers? Come to B2BNXT and join the conversation!
If you'd like to attend, you can register now. It would be great to see you there.