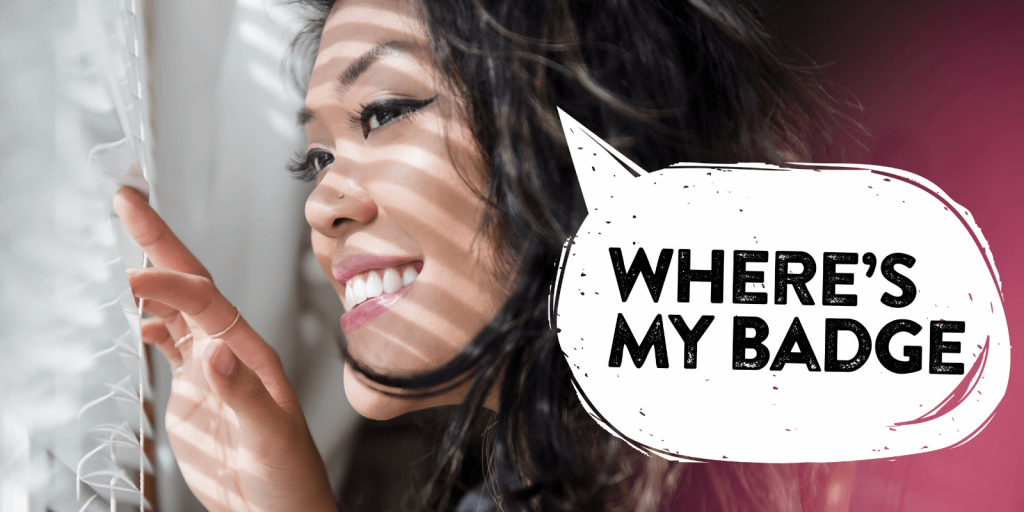 Order something online these days, and you expect it to be delivered the next day. Technology has raised all our expectations. We want brands to always give us great, instantaneous experiences.
The same goes for events. Delegates expect to register and get their badges quickly upon arrival. They want everything to be seamless.
It takes a lot of teamwork and preparation to get delegates into an event as quickly and smoothly as possible, so here are four tips to make it easier.
Manage your people flow with signage
Signage can do a lot of the heavy lifting when it comes to managing the flow of people at an event and helping them find their bearings.
Take note of it the next time you're somewhere with heavy foot traffic, like an airport or a train station. Notice how you know exactly where you need to go, even if you've never been there before? That's what the signage at your events needs to do.
You need to consider the unique layout of each event, and it requires some careful choices, but don't be afraid to keep things simple. Something as straightforward as getting your event team to welcome and direct attendees can still be incredibly effective.
Working with an integrated agency is a big help in this regard. It means you get access to all the marketing services you need to support your event, from the initial creative ideas all the way through to execution.
At MOI, we visit the venue ahead of the event date, review floorplans and create diagrams to show the most efficient and effective uses of print, digital and human signage.
Train your temporary event staff
Your delegates will consider everyone wearing a uniform to be part of the event experience team. Whether they're outsourced or part of your internal team, anyone wearing the uniform acts as a representative of both agency and client.
At MOI, we create specific briefing documents for external event staff and share these at least 48 hours before any event. It's often overlooked, and it takes up some of your time, but this training is vital. It really lifts the pressure, to know that the team is prepared to answer delegate questions and that the event will run smoothly – it's well worth the investment!
Use a data/delegate management system
This is so important for creating seamless registration experiences that we have our own delegate management platform for clients that don't already have one.
It makes event registration so much easier. Being able to automate many previously manual tasks, and not having to use spreadsheets to manage the details of thousands of registrants and attendees are just a couple of the benefits.
Another, even bigger reason to use one is that it makes it almost effortless to be GDPR-compliant. GDPR is a huge issue for event managers since you need to handle so much personal information.
I'm sure you get the importance of GDPR compliance by now, but read about British Airways' potential £183 million fine if you need a refresher.
Be prepared for all scenarios
With thousands of moving parts – including the delegates – no event is complete without a hitch or two. But if you prepare for every eventuality, you can put things right before a single attendee knows anything has gone wrong.
Do you think we'd have made such a fuss over 'Alex from Glasto' being randomly picked from the Glastonbury crowd if he didn't nail his performance?
His preparation – which I imagine consisted of listening to the song over and over to learn all the lyrics – is why his performance has been viewed over 6 million times so far on YouTube. He's since released a single and even been offered a contract with clothing brand Boohoo.
At MOI, we prepare by creating a registration plan, which includes a venue floorplan, a delegate queuing plan, and contingency plans just in case things don't go our way.
Seamless registration creates better event experiences
Everybody involved in an event, from those organising it to those attending it, need to invest a lot of their time. Making everything as seamless as possible, even down to the smallest of details, creates a much more relaxing and rewarding event experience.
To find out how MOI can help you apply these tips to your own event and turn the heads of your audience, please feel free to get in touch with any questions.
Looking for some inspiration? Read about the event that generated 415 leads and reached over 100 million people on social media.