A not so B2B approach to driving paid media performance
CyberArk, a global enterprise information security company, wanted to engage the developer community in a more impactful way by going beyond reaching them on traditional platforms like LinkedIn.
The not-so-B2B high spot: Engaging customers, not just 'marketing' to them.
The context
To expand its paid media efforts and diversify its approach, CyberArk worked with MOI to engage its developer audience outside of usual go-to social channels, like LinkedIn. Instead, we found a way to target the developer audience on one of their go-to platforms: Reddit.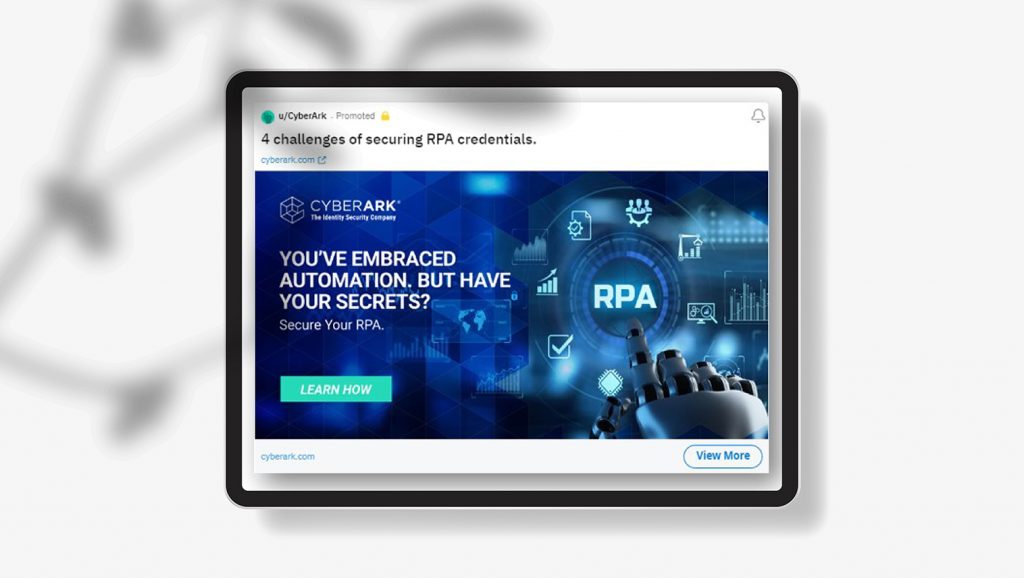 The challenge
Reddit is not a typical platform for B2B. Native targeting options are inherently limited, so we needed to test and explore more effective targeting methods. To start, we used Reddit's in-platform targeting and leveraged Sub-Reddit communities. Our initial results met the benchmarks for a consideration programme, but we decided to evaluate external B2B data providers that could build custom segments and 'push' them to Reddit.
The solution
In partnership with HG Insights, we implemented a two-month test and ran ads on Reddit using a custom audience for the US and Canada.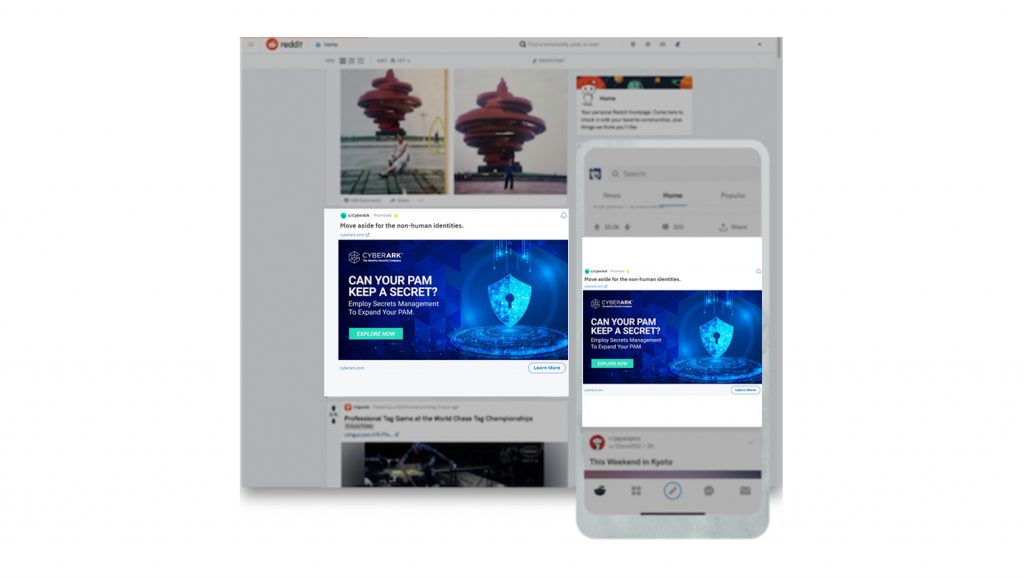 With only a 55% increase in spend, we saw a 220% increase in ad engagements, a 127% increase in click-through-rate, and a 169% increase in page visits. We also achieved a 52% decrease in cost-per-click and a 43% cut in cost per landing page visit. Overall, we found that tailoring audiences in this way reduced wasted spend, drove stronger engagement, and was much more cost effective.
220%
increase IN
ad engagement
169%
increase in
page visits