Serving
caffeine
fuelled
insights LIVE
REFRESHING PERSPECTIVES ON FUTURE-FACING TECH IN JUST 10 MINUTES
No face to face? No problem. Coffee Breaks with Red Hat, a six-part, 10-minute online series, succeeded in helping tech teams stay inspired and solve their most pressing questions — scoring an impressive 430K views and over 15K in engagement levels across ASEAN.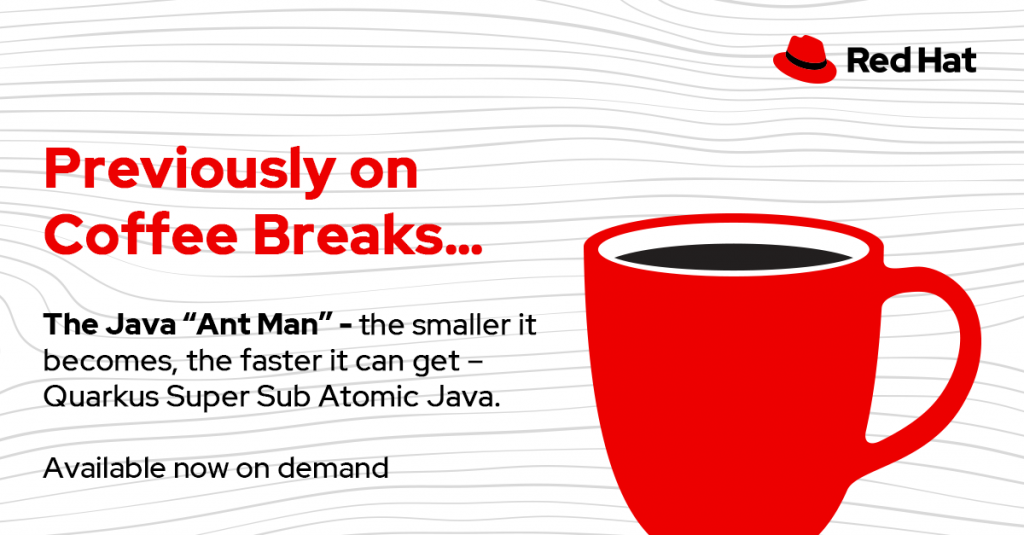 THE CONTEXT
Since the pandemic has made in-person events/forums etc impossible, Red Hat needed a new, creative way to connect with its audiences. The goal: to educate and ensure customers of Red Hat's commitment to help them adapt to the changing landscape. To do just that, Red Hat reached out to MOI for its end-to-end virtual events capabilities and creative services.

THE CHALLENGE
Online event fatigue is real. With the constant bombardment of virtual event invites, how do you drive sign ups and create engagement? By going to where audiences are for a quick break: on social. Based on our insights, we learned that Red Hat audiences including ITDMs, engineers and architects were more active on Facebook than on LinkedIn. Hence, we needed to reach them via the platform with relevant content that aligned to their current needs.
THE SOLUTION
The turning heads idea: a quick, light yet informative LIVE discussion with expert Red Hatters. Hence, we created a six-part, 10-minute series on the top six pressing tech topics. Each session, dubbed a coffee break, provided fresh, expert perspectives in bite-sized format. This helped create a rather casual, relaxed ambience, allowing audiences to indulge in their cup of coffee and join the friendly, meaningful conversation by leaving comments or questions LIVE.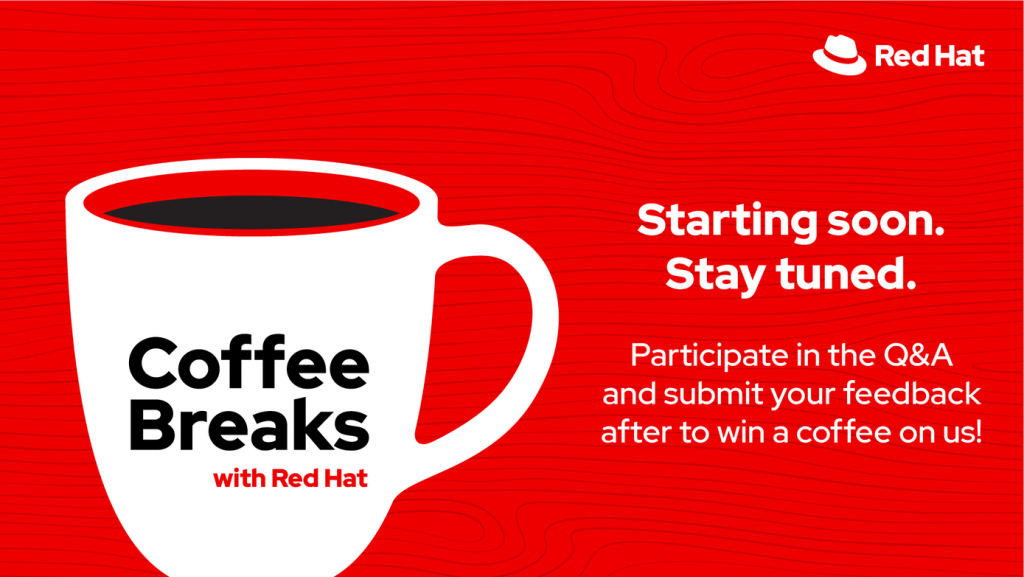 THE RESULTS
The six-part series garnered a total of over 430K views and over 15K in engagement levels across ASEAN countries. Each session had approximately 120 attendees and the total post engagement raked in close to 12K. Results showed steady engagement throughout the event, which is rather uncommon for Facebook LIVE events — known for their high dropout rates.
15K
ENGAGEMENT ACROSS ASEAN COUNTIRES
I always enjoyed working with the MOI team. I know that I can count on the team to deliver the events and campaigns — from conception, execution to the highest standards, while staying within budget. I am impressed with the creativity, excellent customer service, responsiveness, dedication, patience of this top-notch team who have many times gone above and beyond in meeting tight deadlines. They have always delivered event experiences that exceed my expectations. I look forward to many more years of partnership.

Christina Chia, Director, Marketing,
Asian Growth & Emerging Markets (GEMs), Red Hat