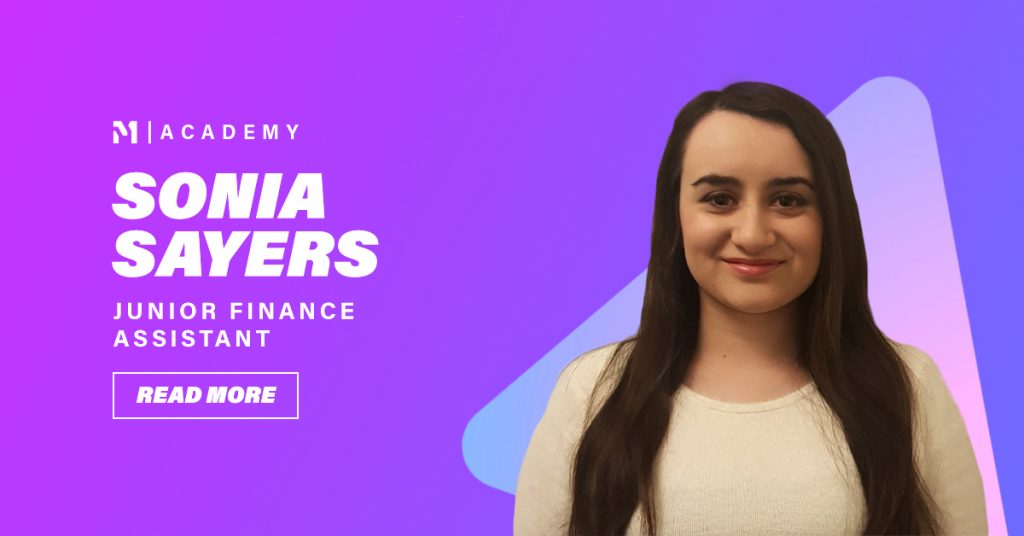 How I'm improving my finance skills in the marketing industry
Hi, I'm Sonia, the Junior Finance Assistant at MOI Global. I joined MOI just over five months ago in November 2020, just one day before the UK's 2nd national lockdown. This impeccable timing meant I was fortunate to spend my first day in the office and meet the finance team in person.
I graduated amidst the COVID-19 pandemic with an Accounting and Finance degree from the University of Sussex. Before the job hunt began, I was certain I wanted to pursue a career in finance. After some research, I came across MOI. I was intrigued by the phenomenal success of the B2B marketing agency and the vast number of offices around the world, such as Singapore, Dubai, New York, Sydney and Munich. I was ecstatic to be joining MOI as it is growing rapidly, and I was excited to hear more about MOI's 2.0 Growth Strategy and Academy programme.
The MOI Academy is made up of young, talented individuals from a diverse work background. I was particularly keen to collaborate on projects with fellow Academy members from a variety of departments to learn, develop and broaden new skills in marketing. My main responsibilities involve processing supplier invoices in the UK, bank reconciliations for the GBP, USD and EUR accounts, updating cashflows and managing the company credit cards. I'm looking forward to continuing expanding my knowledge of finance. My experience at MOI has been fantastic from the get-go; I have been supported by my colleagues, and while I have predominately been working remotely, I've been made to feel part of the team. I'm looking forward to seeing my career progress at MOI while adapting to the new ways of working.