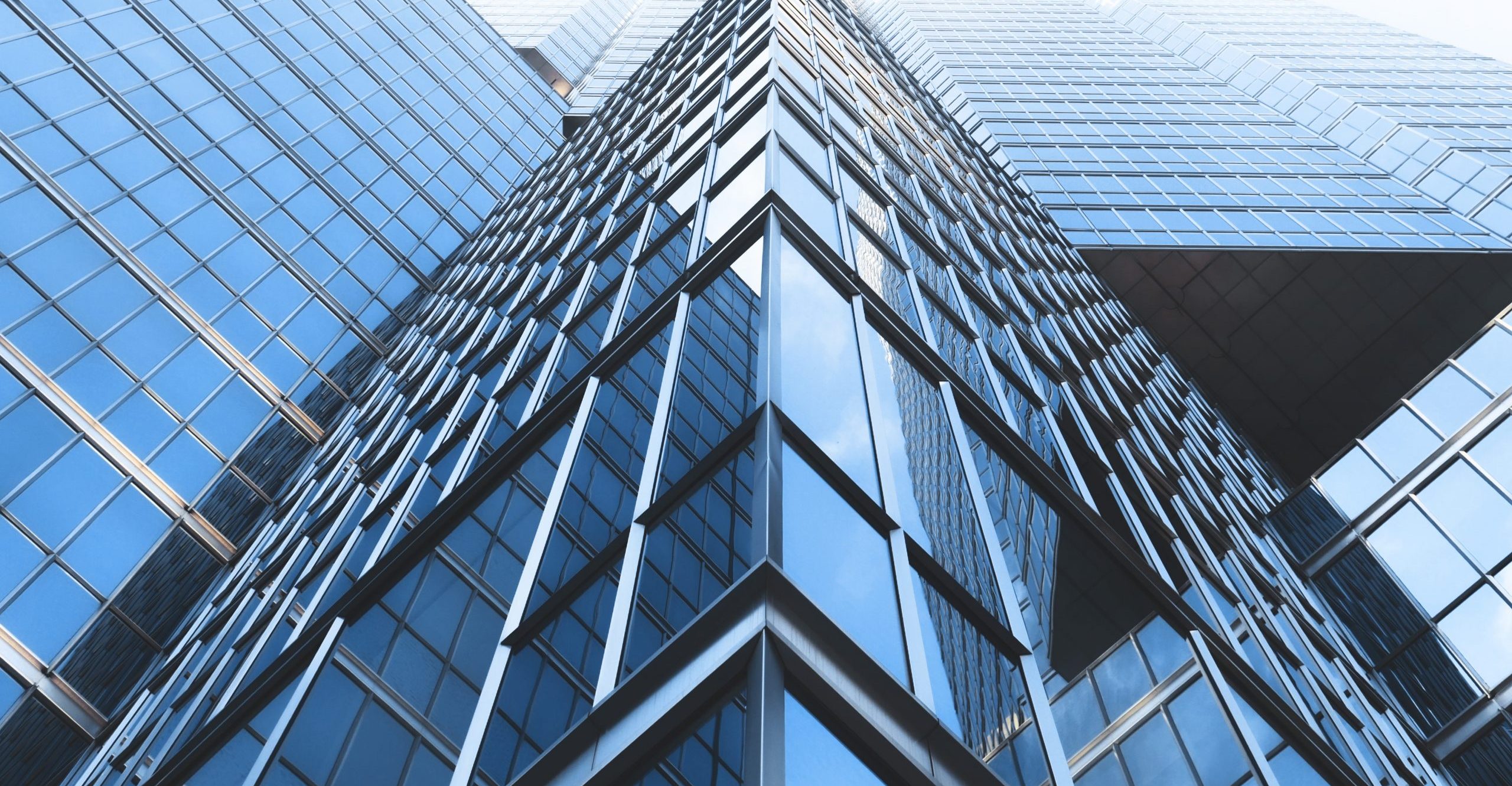 ON THE ROAD TO DIGITAL
dxc tECHNOLOGY / oRACLE
The CIO is arguably the most precious target of technology marketing. The time pressures under which they operate, the gatekeepers who protect them, and their resistance to being 'marketed at' all conspire to make them highly elusive.
Yet they and their C-suite partners have decisions to make. They do want to hear from you. As long as you have something of value to say.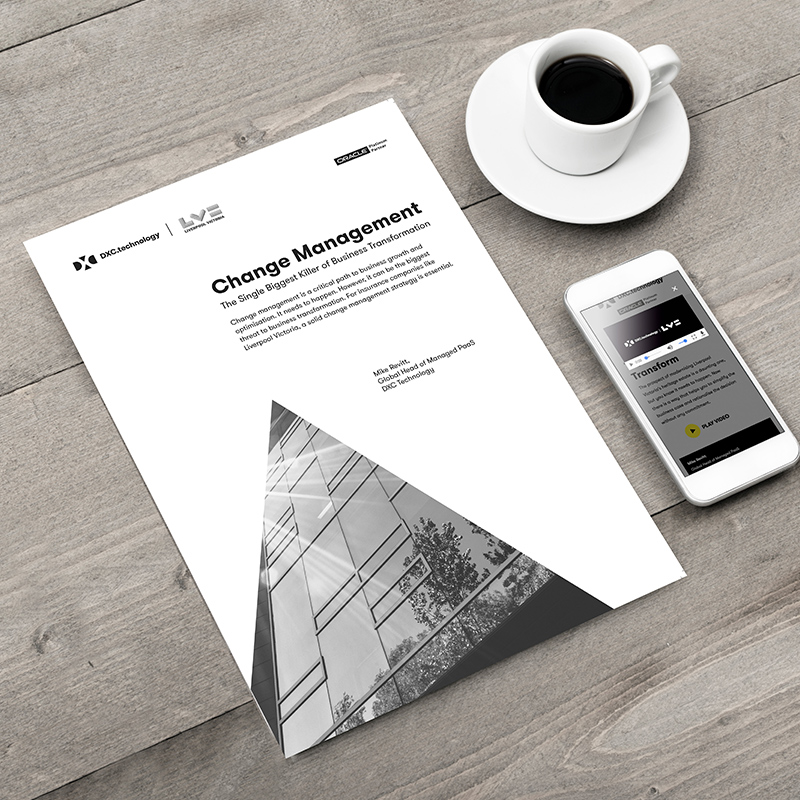 the context
Detailed research into decision makers and influencers enabled DXC to focus primarily on two key stakeholder positions: IT leadership and Finance leadership. Install base intelligence focused the efforts on Oracle-friendly accounts, and cross-departmental collaboration unearthed the data needed to create a bespoke business case for each account.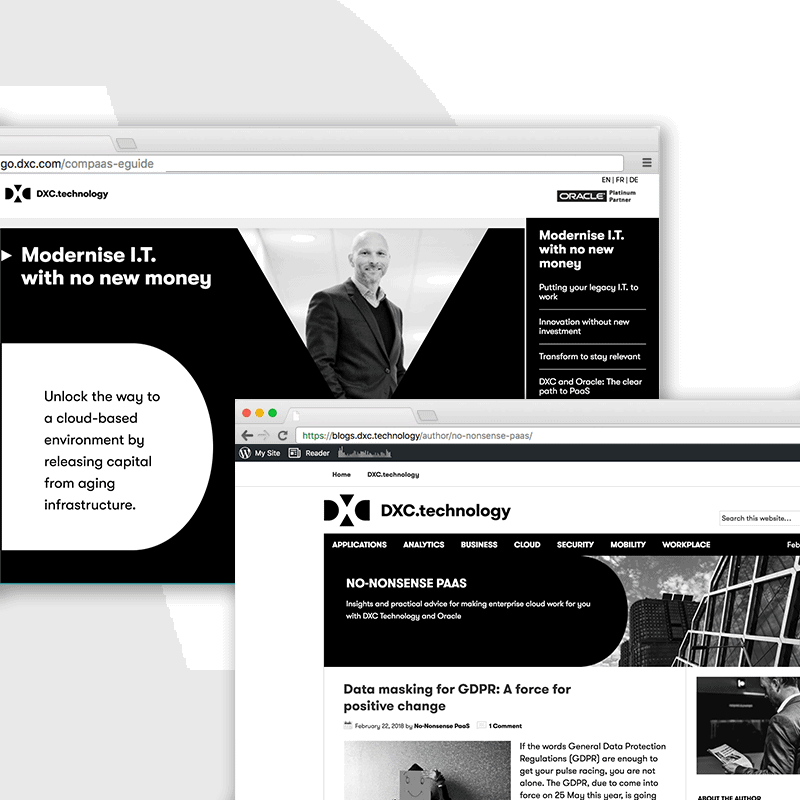 the challenge
The story needing to be told is an aspirational one — what are the opportunities made possible for each account by going more digital (and the savings that it brings). Very specifically, what does each company look like at the end of the road?
DXC delivered the story across a carefully orchestrated set of channels including targeted social and retargeted display, email, direct mail, and phone, culminating in the delivery of an account-level business case (based on public and proprietary data).
the solution
The approach to DXC follows a storytelling framework (affectionately known as APP) we use to ensure communications and content will be effective:
Audience, Persuasion, Panache.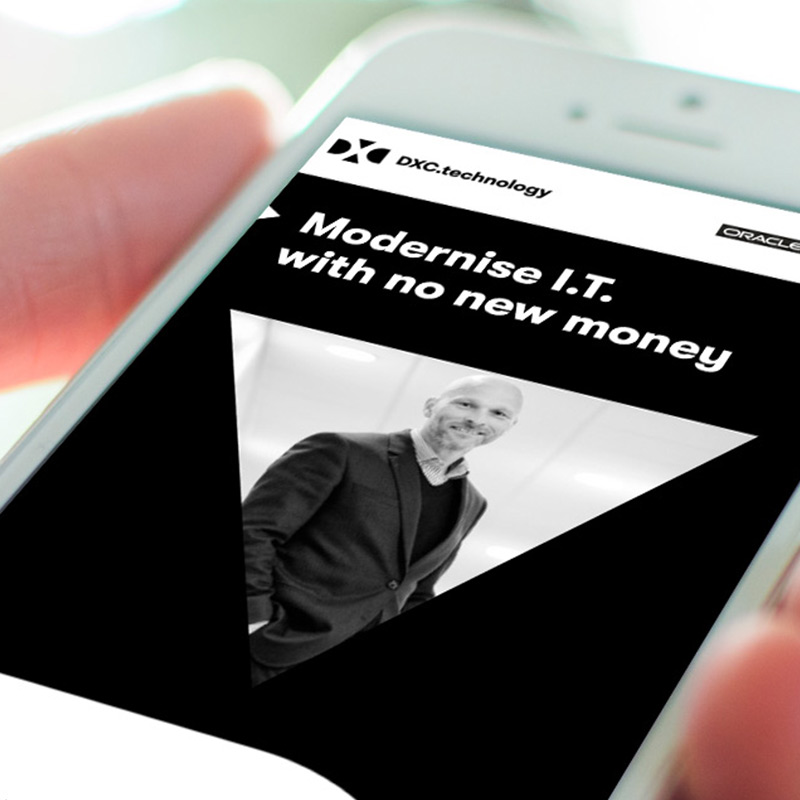 the results
With account-based marketing, the primary metrics are engagement, impact and revenue. We set clear goals at the beginning, and the programme delivered.
Here are a few of the key performance metrics.
"ALIAS has brought a fresh approach to our ABM strategy. Their highly targeted & differentiated programs have delivered incredible ROI, both in terms of pipeline and close. They are a great team to work with."

– DXC Technology –