Zig Bank:
Show Them
Don't Tell Them


Digital experiences that
bring product to life
MOI's Digital Bank of the Future for Oracle is a multi-award winning, long-running campaign that provides financial organisations with the latest research on banking customers' needs and opinions. This has culminated in the Zig Bank tool, which gives today's banks an interactive example of the experiences they could give customers in the future.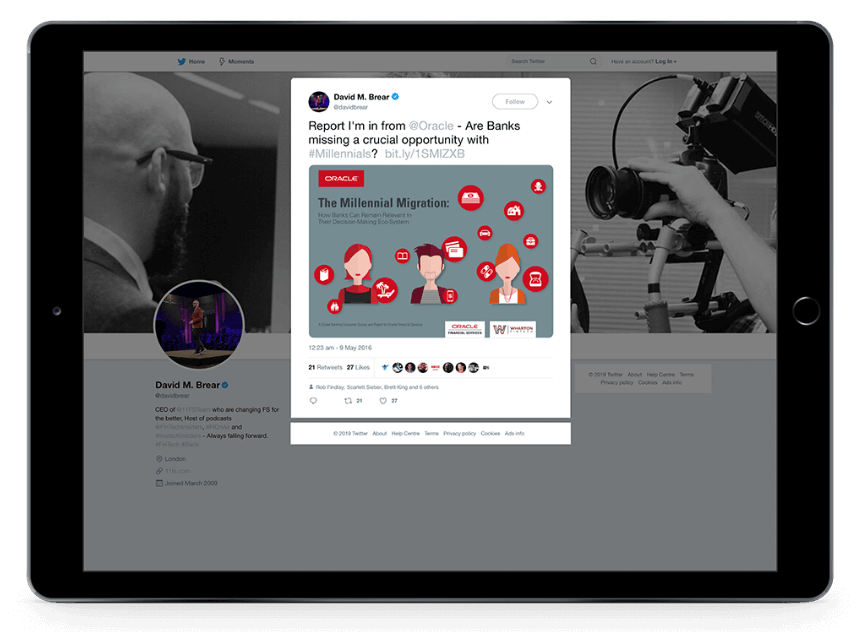 The context
Businesses are increasingly seeking convenient, efficient and digital ways to access the capital needed to grow. They also want visibility into each stage of the loan process and expect fast access to funds – ideally within minutes, but certainly no longer than a day.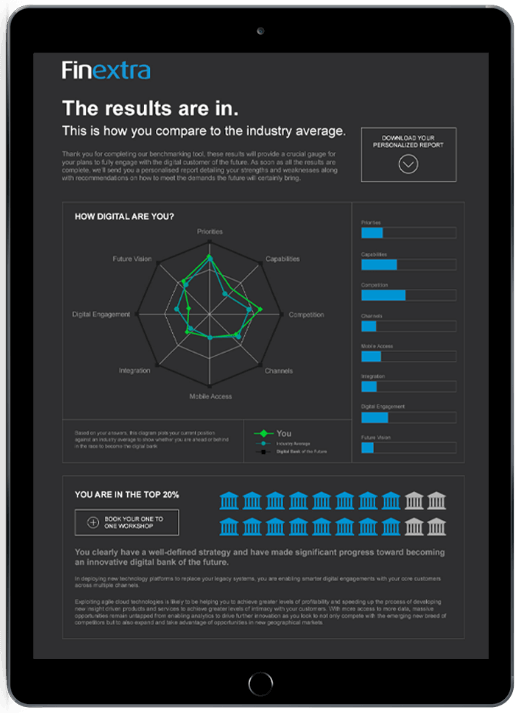 the challenge
Many banks are restricted by legacy systems and semi-automated processes, resulting in high loan origination costs and limiting how fast they can serve customers. Oracle wanted to show banks how their technology enables better end-to-end experiences and could reduce loan decision times for small and medium business customers, from days to minutes.
the solution
MOI developed a slick digital tool that simulated the future lending experience banks could potentially create with Oracle's solutions. It shows how an SMB customer of a fictional bank can easily apply for a business loan in minutes, with near instant approval.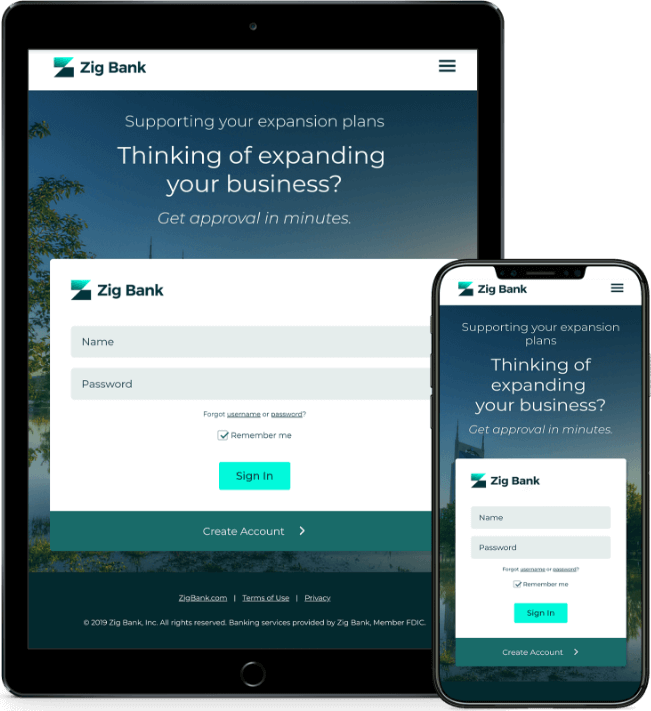 500
LEADS IN FIRST WEEK ALONE
Leads were retargeted with a video featuring the asset and the Zig Bank tool was used in a keynote presentation at the 2018 Small Business Conference in Nashville, a major industry event. It acted as a conversation starter and an easily-digestible, visual demonstration of Oracle's capabilities.
---
MOI impressed us with their completeness of vision, right from initial concept through to the flawless orchestration and delivery of this campaign.

Parvez Ahmad Director, Marketing Oracle Financial Services