A HIGHLY ENGAGING, PERSONALISED BUYING EXPERIENCE
Oracle's Accelerator initiative was conceived as a lead conversion mechanism to create a frictionless, consumer-style buying experience that would drive prospects smoothly through the marketing funnel. It evolved into a mould-breaking suite of deeply engaging and interactive tools that prospects said were pivotal in their product evaluation process.
THE CONTEXT
Oracle's marketing funnel and pipeline challenge is similar to that of many organisations. Driving prospects to the top of the funnel is the easy part. More difficult is the process of accelerating them further down the funnel and ultimately to trial and purchase. Oracle needed a way to engage with prospects more deeply and move them through the funnel quickly and easily.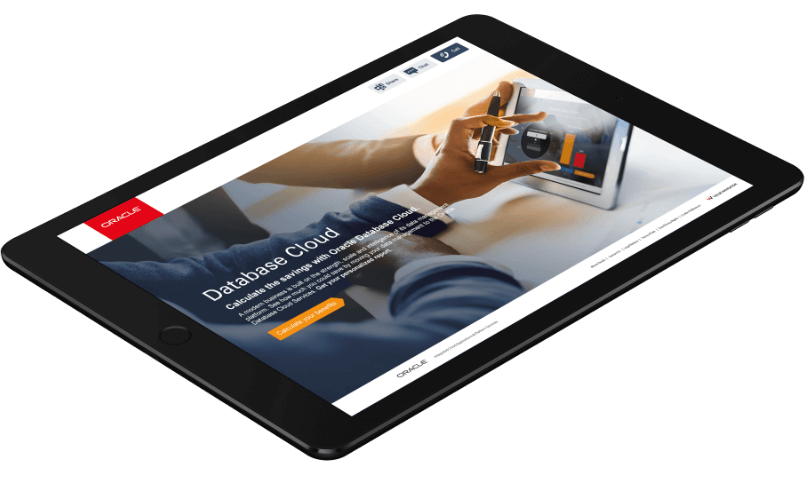 THE CHALLENGE
The overall aim was to increase the number of sales leads. To do this, we would need to develop an initiative that was easily adoptable by multiple Oracle teams. This would enable a more frictionless buying process and deliver a more engaging experience for customers and prospects.
THE SOLUTION
We created a tool that could quickly and easily calculate the potential ROI from adopting an Oracle product, based on real and specific data input by prospects themselves. In fact, Accelerator became a whole suite of tools designed to calculate ROI, cost savings and specific key measures that matter to technology decision makers in five different lines of business.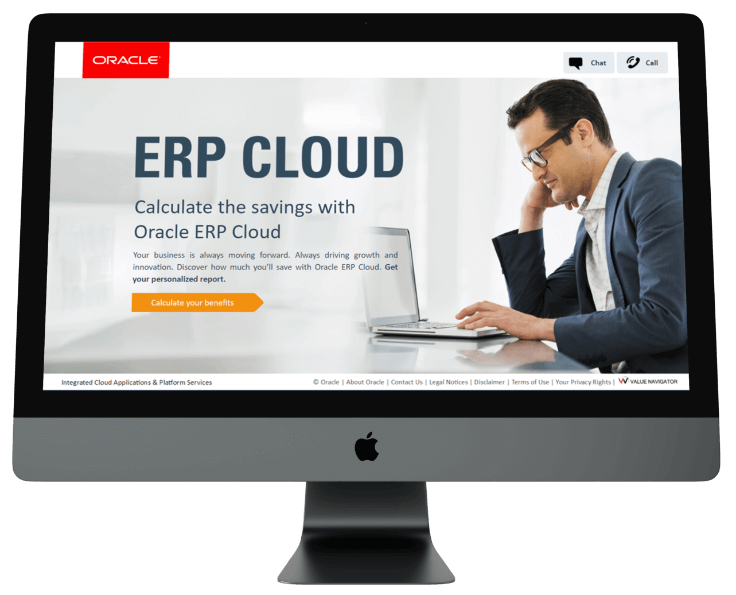 A highly engaging, personalised content asset producing CORE leads via a single interaction. Promotional toolkit encourages adoption by global and regional Oracle teams. Tried and tested initiative means new tools developed in a fraction of the time.
91%
OF USERS RECOMMEND THE TOOL TO COLLEAGUES
---
Working with MOI enabled us to provide experiences that were both informative and actionable. Their highly efficient and flexible design approach enabled us to build these tools in 1/5 of the time and deliver a significantly better customer experience.

Chip Woerner, VP Global Marketing, Oracle
---