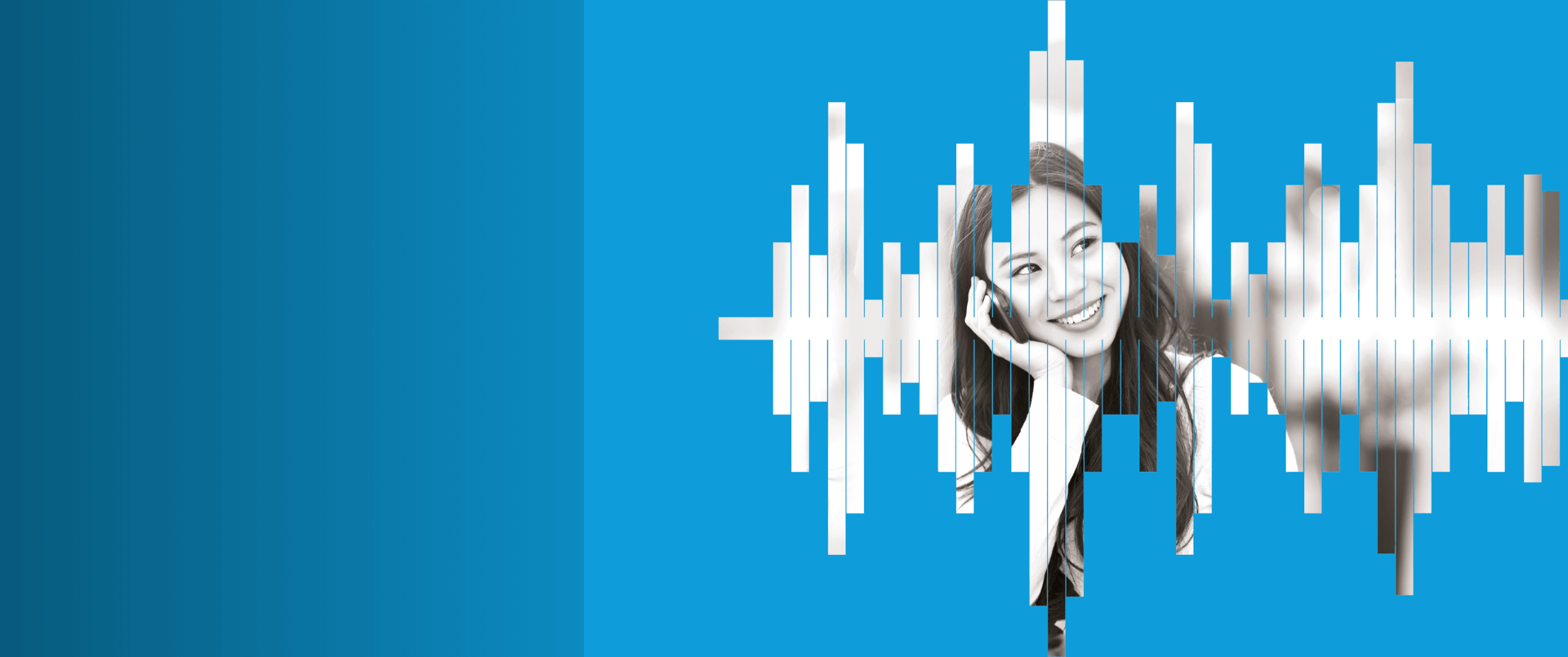 SINGLE
VOICEPRINT
ACROSS ALL
CHANNELS

NOT YOUR TYPICAL AWARENESS CAMPAIGN
Not your typical awareness campaign, the strategy for NICE's RTA left no stone unturned – be it through the usual funnel or outside – surpassing expectations and reaching a wider audience base than otherwise traditionally possible.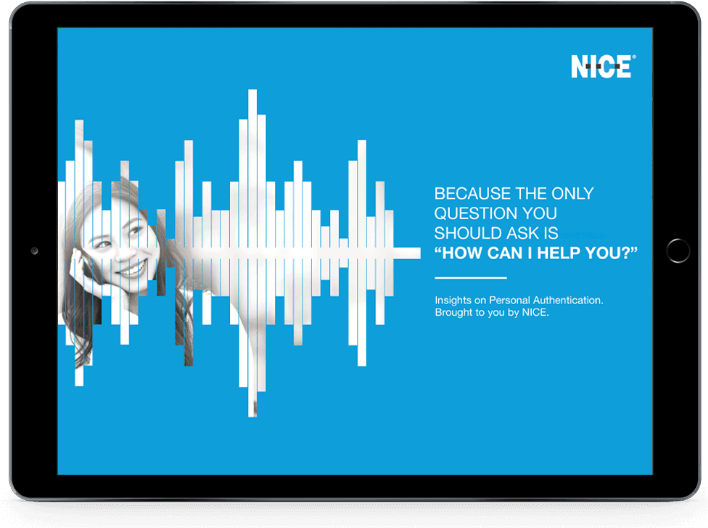 THE CHALLENGE
To goal was to raise market awareness on the launch of NICE's Real-Time Authentication (RTA) as THE Voice Biometrics solution to have in the banking industry – generating more leads and building a stronger sales pipeline.
We wanted to create a campaign that established NICE as a market leader in the Voice Biometrics space.
THE SOLUTION
To convey the benefits of RTA, MOI chose an emotive, humanised approach derived from their insights of the Voice Biometric landscape and the RTA solution. Centred on the Single-Minded Proposition (SMP) of, "Driving Innovation through Voice Recognition, The Most Natural Language in the World," MOI focused on addressing the concerns of customer authentication amongst banking professionals and their end users.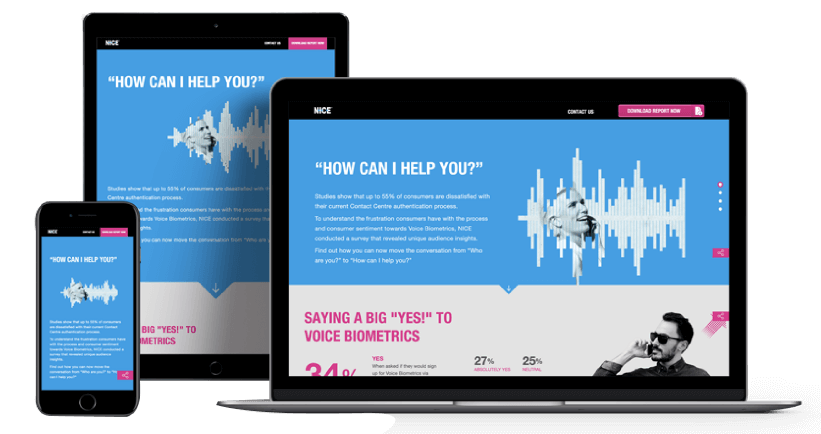 To better understand user concerns and adoption readiness, MOI conducted a survey with 900 respondents in 6 APAC markets and created the first ever Asia-Pacific (APAC) focused consumer research on Voice Biometrics. The research presented key audience insights and provided solutions for banks to change the conversations with their customers from "Who are you?" to "How can I help you?"
The campaign visuals contain elements inspired by the uniqueness of voice sound waves, with clever headlines that resonate with the target audience:
"Voice Biometrics. Banking on My Voice" and "Banking That Speaks for Itself". This concept was extended to the campaign microsite, which was designed to be highly interactive for greater audience engagement.
But that's not all. MOI leveraged NICE employees' business network on LinkedIn with paid media – driving more traffic to the RTA interactive microsite. This social selling approach gave NICE a huge boost to its reach, expanding to audiences beyond its database.
110
MQLS WITHIN 1.5 MONTHS
60
PIECES OF COVERAGE ACROSS APAC
---
The way that MOI approached our campaign was unique and refreshing. They invested their time to understand the real market challenges and developed a creative campaign that addresses the challenges. Not only is the team creative but also attentive and quick in response.

Catherine Swee, Head of Marketing, NICE APAC
---