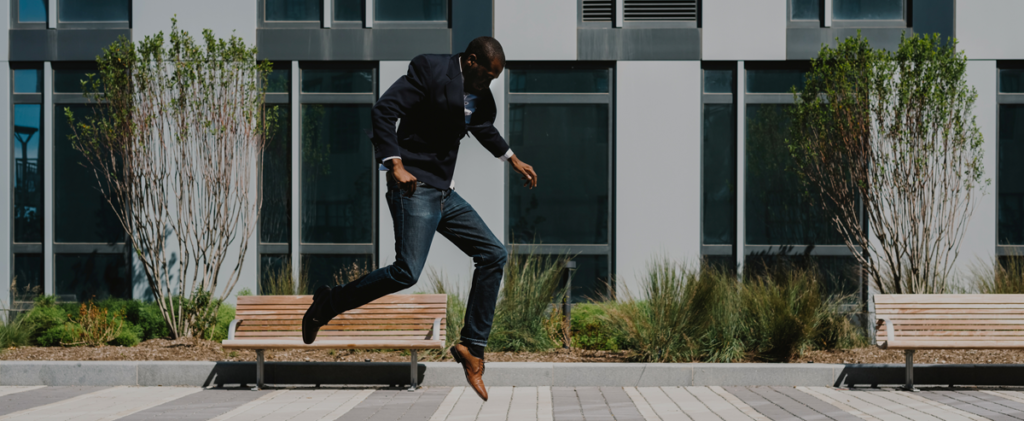 MAKING NEW SENSE
The revolution of the product requires the evolution of the story.
The Sage brand is very well-known in the field of finance and accounting, but with the massive changes in technology over the past several years, its brand has become synonymous with a dated way of thinking. In 2015, Sage invested millions to create a cloud-based version (called Sage Live) of its award-winning accounting software on the Salesforce 1 platform. To move past the past, they needed Sage Live to have a fresh face and voice when launched into market, while staying true to the core values of the Sage brand.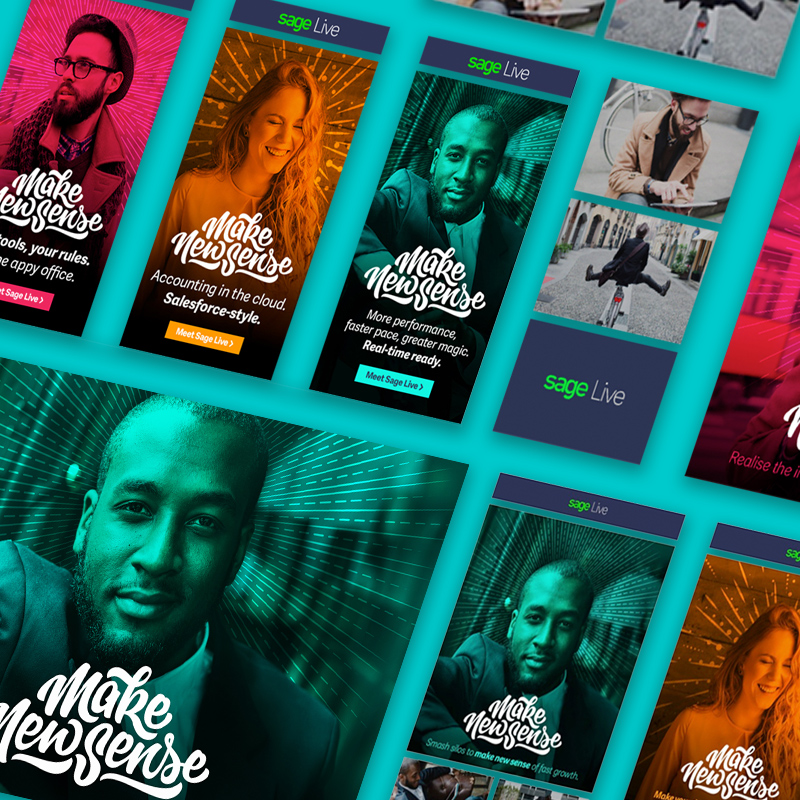 the context
Many campaigns lead with the pain the audience is experiencing. But our audience believes it is smarter than your average bear. Through storytelling, let's present Sage Live as the solution for the ones who know what they need, they just haven't seen it yet. We won't appeal to their pains; we will appeal to their intelligence. Their sense of purpose.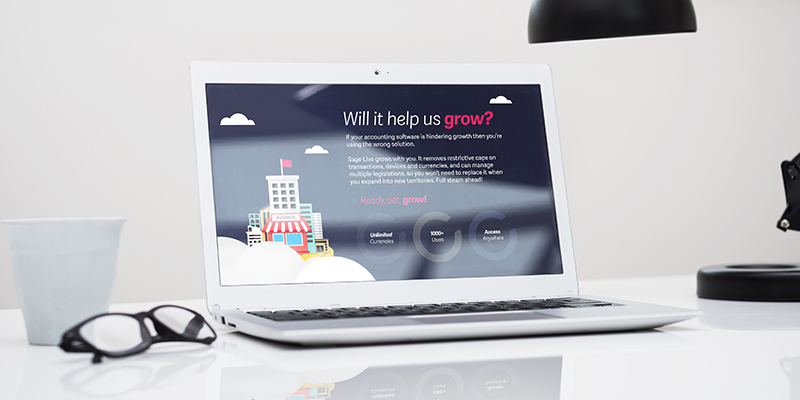 the challenge
Given the shift in proposition from traditional software to software-as-a-service, in-depth research into the target audience revealed a niche opportunity: the millennial mindset. To appeal to this mindset Sage needed to reinvent itself as a more dynamic brand.

In the competitive environment that is accounting software-as-a-service, the story was not about the danger of not upgrading your accounting solution but the opportunity that it provided.
the solution
The story needed to be told in a new setting and environment for Sage: social media. Highly creative and standout imagery supported by valuable and insightful content delivered where the audience spent most of their time.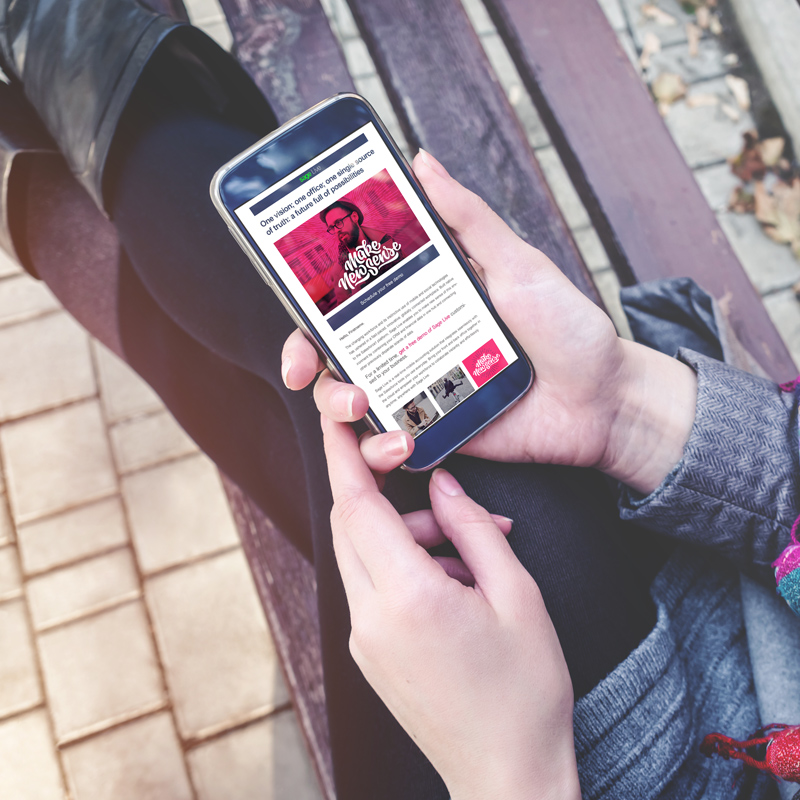 the results
Success was measured by the impact of the creative idea to coalesce team thinking and approach around Sage Live (highly successful), by engagement across all channels (6x the performance of previous campaign assets, exceeding standard engagement rates published by Facebook, LinkedIn, and Twitter), and by lead volume (consistently delivered over 300 MQLs per week).
3oo
mqls created per week
"It's such a pleasure to work with an agency that immediately gets what we need and constantly delivers things that wow us."

Sage Live