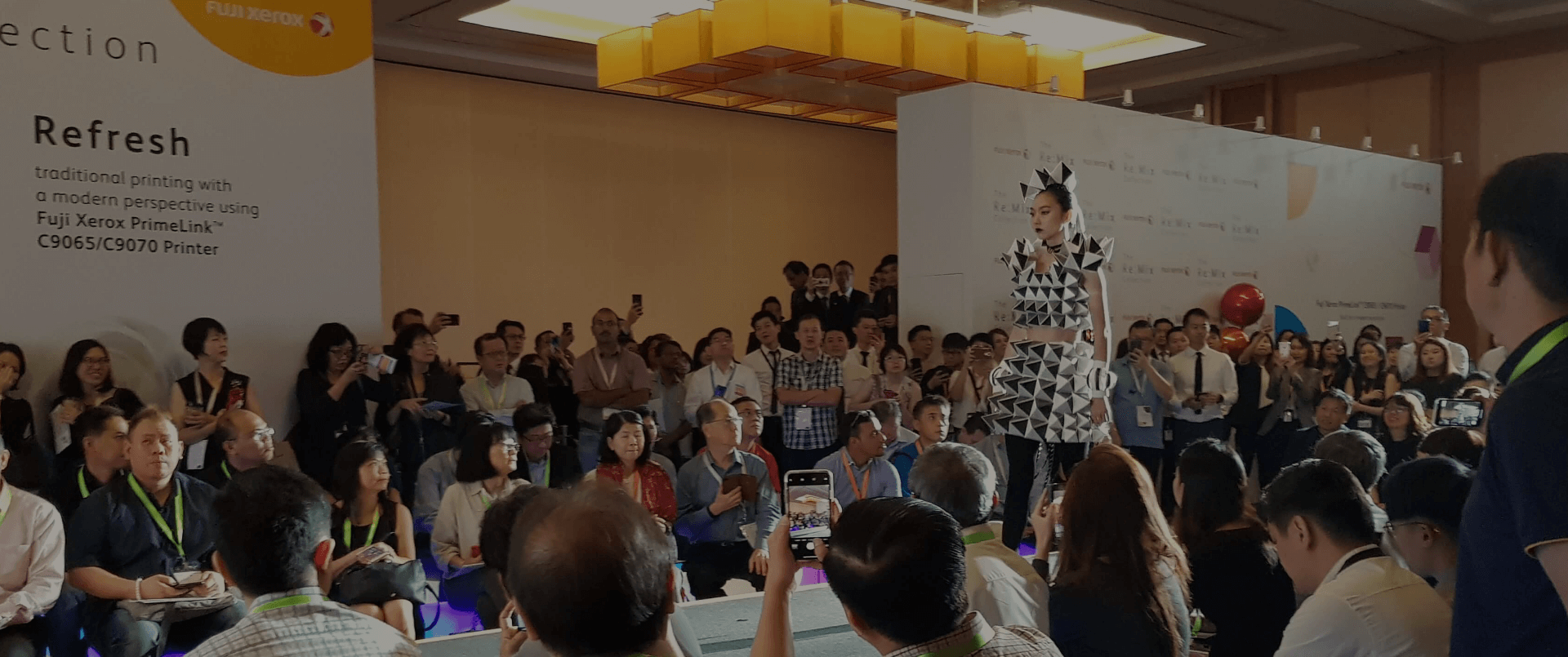 REDEFINE, RETHINK,
REFRESH
A MULTI-SENSORY EVENT EXPERIENCE
Fuji Xerox Singapore (FXS)'s inaugural innovation event,  Innovation Re:Mix Forum 2019, succeeded in establishing the veteran printer company as THE digital transformation partner businesses need to stay ahead — with an impressive 92% attendee satisfaction rate.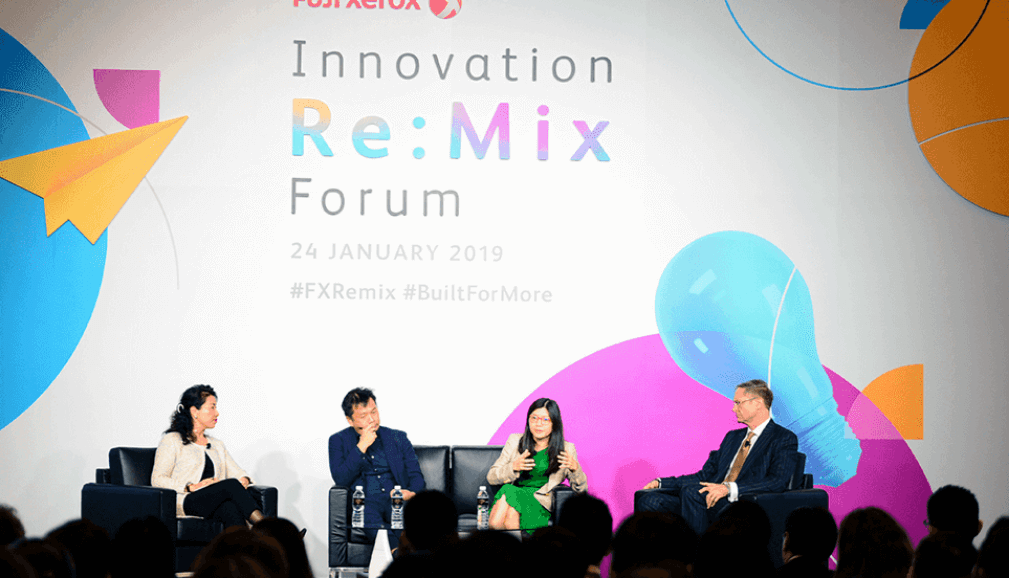 THE CONTEXT
FXS had plans to launch new offerings like its next-generation multi-function device, printers and intelligent workflow automation solutions to different target audience segments: Enterprises, SMBs and Graphic Communications Providers. To ensure its event turned the heads that count and succeeded in exceeding expectations, FXS reached out to MOI for its end-to-end event management and creative services.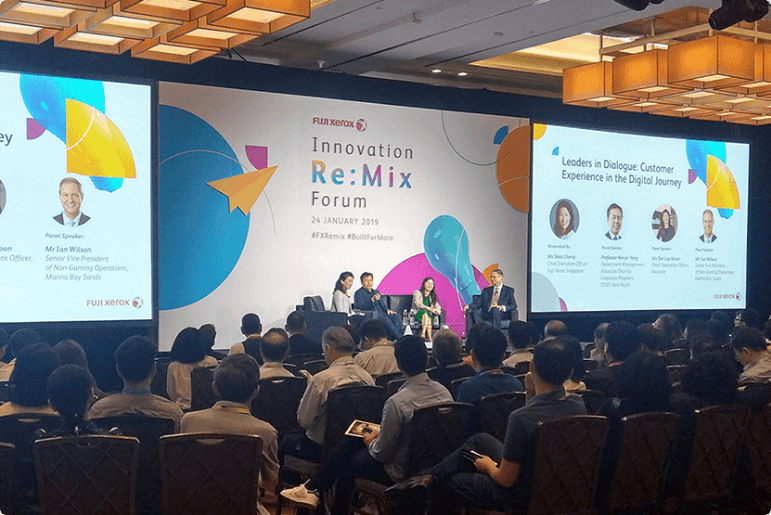 THE CHALLENGE
As a legendary printing company, FXS has always been synonymous with a printer or copier— despite offering innovative digital solutions and services. Hence, the event, from its identity right to the engagement ideas, needed to convince enterprises, SMBs and graphic houses that FXS is built to enable business transformation.
THE SOLUTION
Insight: Digital transformation is daunting. With this information at hand, we created a multi-sensory customer journey that explored how FXS enables big and small businesses to redefine, rethink and refresh their current way of work to create personalised experiences, embrace workforce innovation and achieve sustainable growth.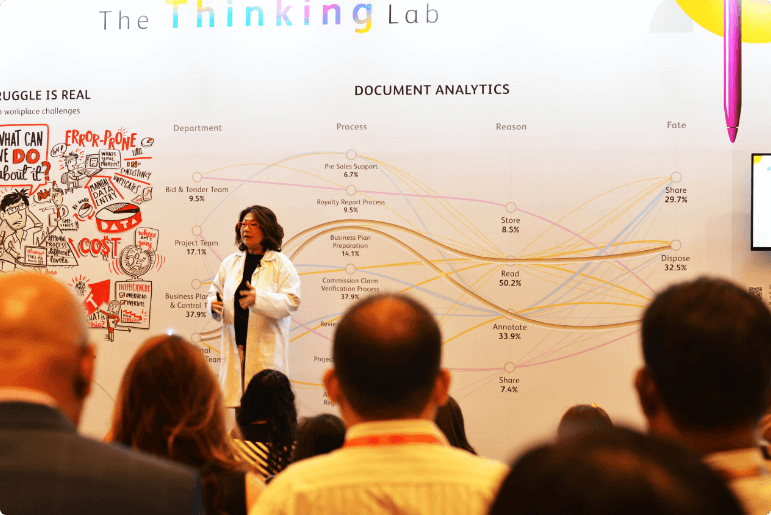 275
TOTAL NUMBER
OF ATTENDEES
92%
VERY SATISFIED WITH THE EVENT EXPERIENCE
+45 %
LINKEDIN
IMPRESSIONS
+145%
FACEBOOK
IMPRESSIONS
---
Our inaugural Innovation Re:Mix Forum proved to be a huge success, despite the odds set against us. This would not have been possible without MOI's time, dedication and support. On behalf of Fuji Xerox Singapore, I want to personally thank MOI for making it all come together into one exceptional conference.

Susie Wong, Chief Digital and Marketing Officer, Fuji Xerox Singapore