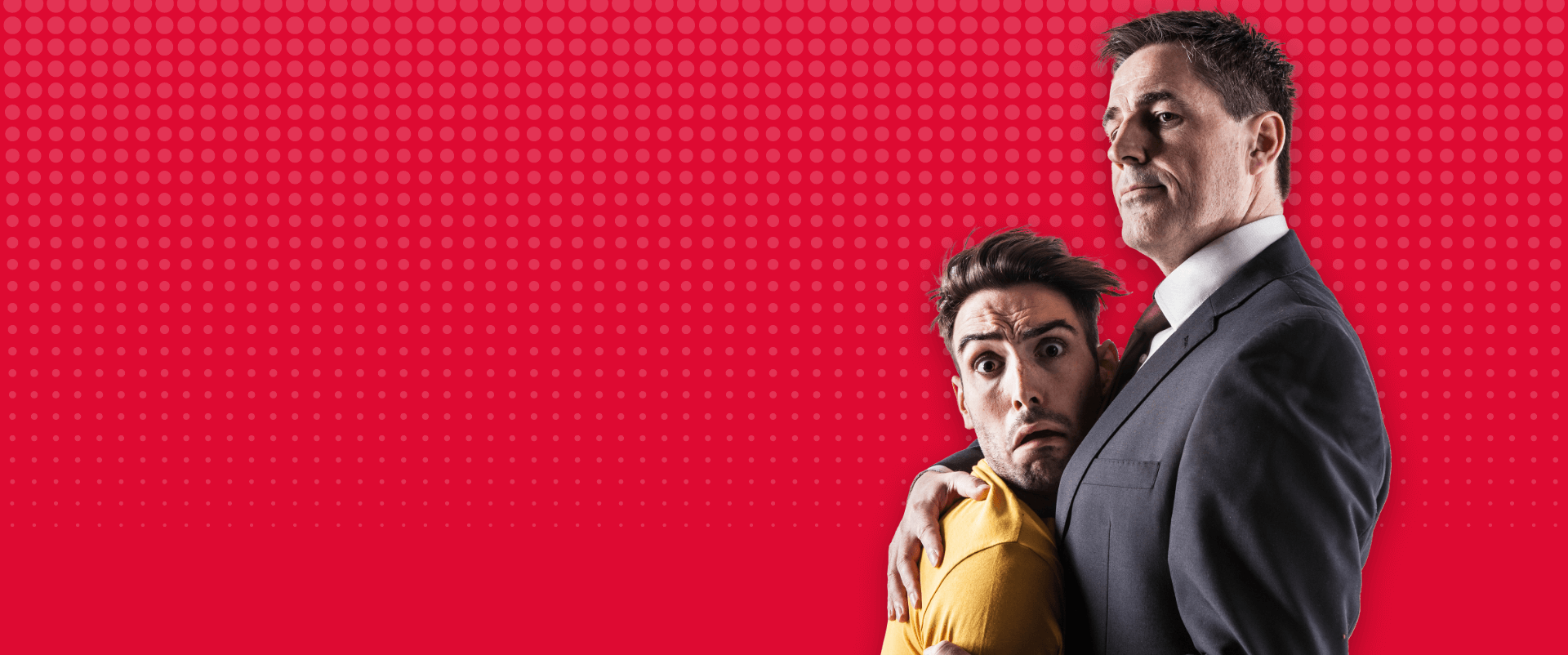 A TOTALLY CONNECTED
BUYER JOURNEY


HUG A HACKER: KEEP YOUR ENEMIES CLOSER
In a complete departure for F5 Networks, the "Hug a Hacker" campaign was a global, end-to-end, multichannel programme that delivered a totally connected buyer journey from initial awareness right through to SQL conversion.
THE CONTEXT
US-headquartered F5 had unaided awareness of just 1% across Europe and the Middle East and, despite the recent global surge in applications, remote working and cloud-based services, there is low general awareness amongst IT decision makers of the increased vulnerability to hackers and cyber criminals.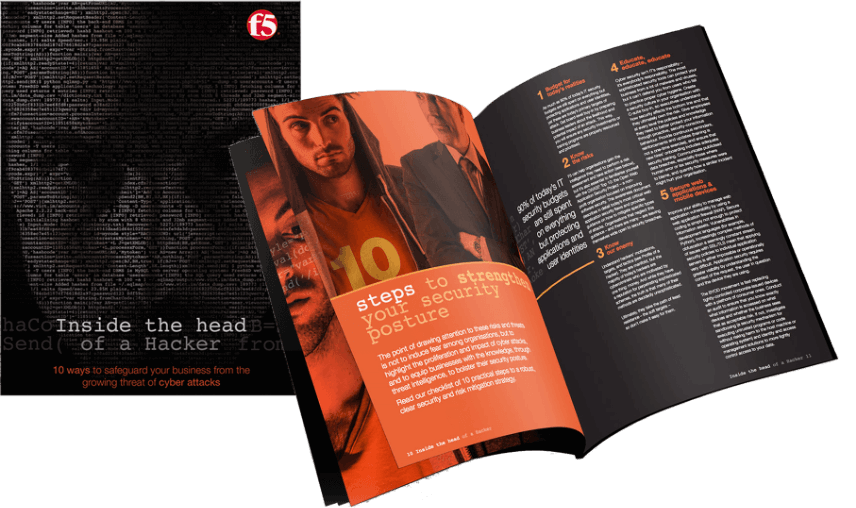 THE CHALLENGE
How do you educate the audience about the heightened cybersecurity threat and the actions they should take? How do you position F5 as the leader with the right security solutions to generate marketing enquiries and convert to sales qualified leads?
THE SOLUTION
The awareness phase of the campaign saw a humorous treatment of the serious and universal message that, in the war on cybercrime, you need to know your enemies and understand your threats – hence keeping your enemies close by hugging a hacker. However, an atmospheric yet starkly factual campaign video left the audience with no doubts about the seriousness of the message.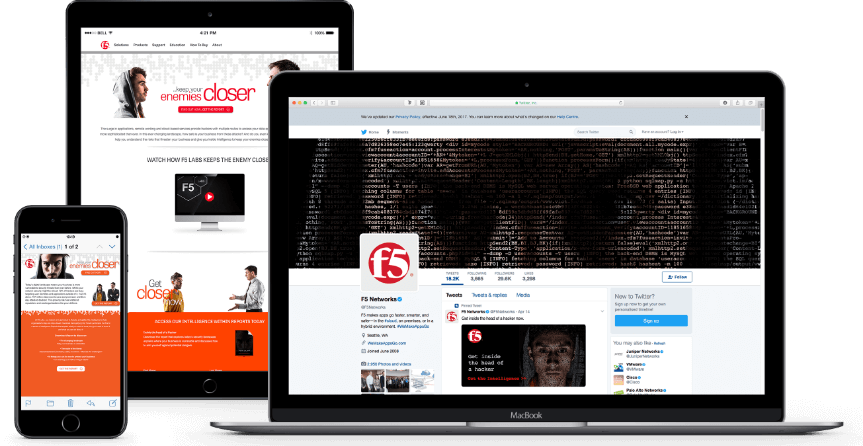 The nurture phase progressively unlocked further, more in-depth content as prospects journeyed through the funnel, with the route being determined by each prospect's choice between two topics – SSL and DDoS. Additionally, F5 social champions were identified in each region, with their social media profiles optimised to provide content and messaging to those who engaged with them.
The campaign extended beyond its core objectives, resulting in an additional SSL and DDoS Demand Generation campaign, with social communities that continue to grow and drive leads.
The campaign was created in English, French, German, Italian, Spanish and Polish for an audience of 48 countries across Western and Eastern Europe, Benelux, the Nordics and the Middle East, and was highly sympathetic to regional sensibilities.
---
$ 1.6M
PIPELINE GENERATED
76, 540
UNIQUE WEBSITE IMPRESSIONS
---
We needed an approach that surpassed a traditional campaign and translated across 5 different languages and cultures. What was delivered created huge impact both internally and externally, to the extent that our sales force were so impressed they adopted the assets and messaging, and became natural amplifiers. Thanks to MOI we now also have an outstanding blueprint that will shape future F5 campaigns globally.

Shallu Behar-Sheehan, Senior Director, EMEA Marketing at F5 Networks