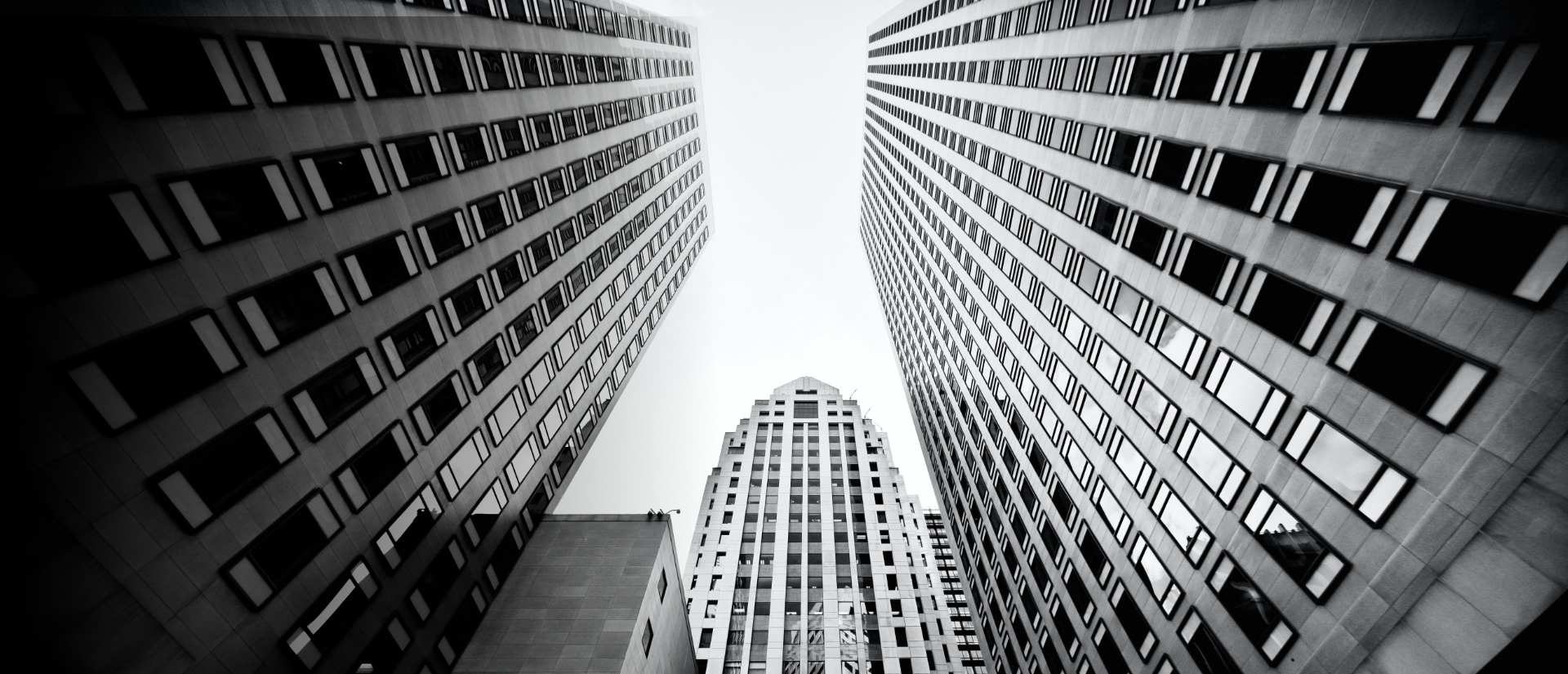 Executive Lounge
THE NEW VIP: VERY IMPORTANT PERSONALISATION
When you've invested time, energy and resources into creating a database of right-fit, yet elusive C-suite contacts, how do you build a relationship that ultimately gives you the best chance of converting your valuable prospects into customers? In other words, now that you've made friends, how do you stay friends?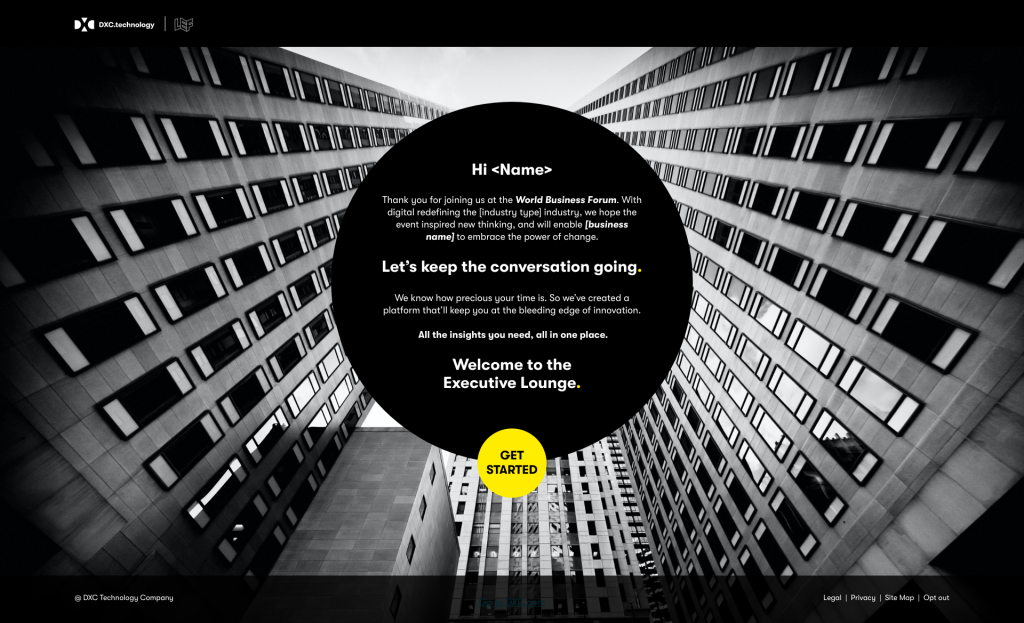 The Context
With an undoubtedly solid track record of positive contacts and great first impressions among senior, C-level audiences, DXC's marketing team was aware it lacked a successful strategy for what happened next with their hard-won, high quality leads. And without a way to track prospects' changing priorities, or to show how DXC solutions could help address them, the trail could easily go cold.
The Challenge
DXC needed to find a way to keep CXOs engaged, build deeper personal relationships, and ultimately drive more business opportunities. That meant they needed a compelling proposition that was firstly , worth the audience's time, secondly highly relevant, and thirdly addressed their specific challenges. Finally, it needed to be measurable – in terms of participation, engagement and action taken.
the solution
The Executive Lounge is a personalised digital platform, designed as a tailored VIP experience. With access denied to anyone but DXC's C-suite prospects, entry is by invitation only and a unique 9-digit code unlocks a range of custom content, hand-picked to fit each prospect's individual profiles and preferences. For a truly dynamic experience, the offering refreshes continuously as audience priorities or market needs change.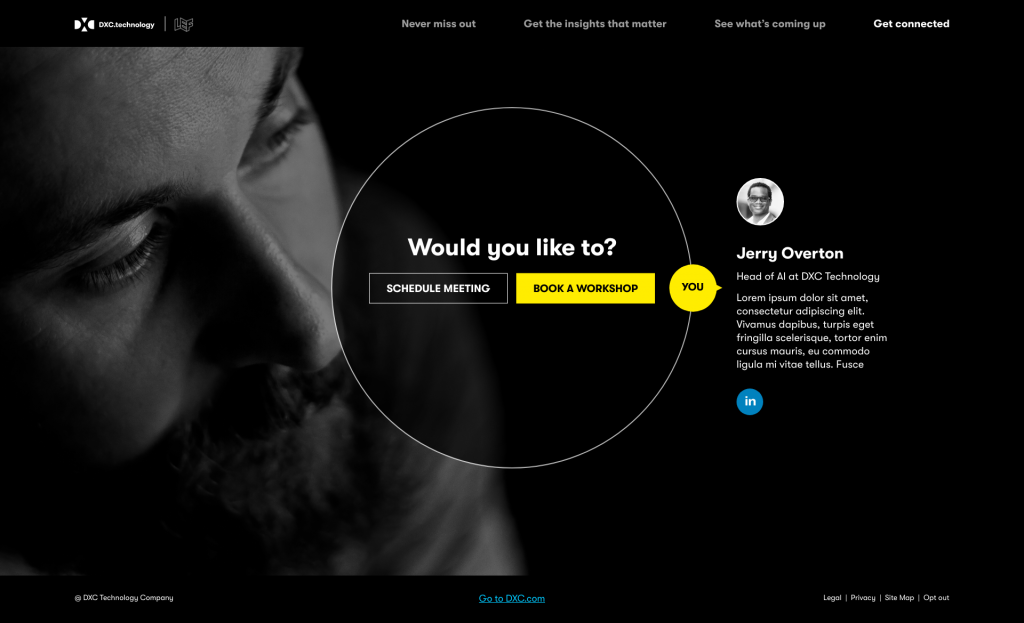 With this campaign, we wanted to deliver something CXOs really wanted to take part in. The Executive Lounge feels like an exclusive community with a genuine point and a value that the audience appreciates. The great results speak for themselves, and this is an initiative we'll be rolling out across all our regions in the coming months.