Do More with Webinars
Harnessing the Binge-watch movement to engage senior tech audiences
A campaign to promote a webinar series for C-level technology audiences to help them make the most of their data assets. Set against a background that's awash with conventional, PowerPoint-style webinars, MOI's job was to position this as a series with a difference – webinars that went beyond engaging to become unmissable.
THE CONTEXT
One of the many effects of the Covid crisis was a mandate from Oracle that no in-person events should take place in the first half of 2020. With events very much at the heart of the Oracle TECH strategy, there was an urgent need not only to pivot to a virtual model, but to be sure that online events were every bit as engaging as their in-person counterparts.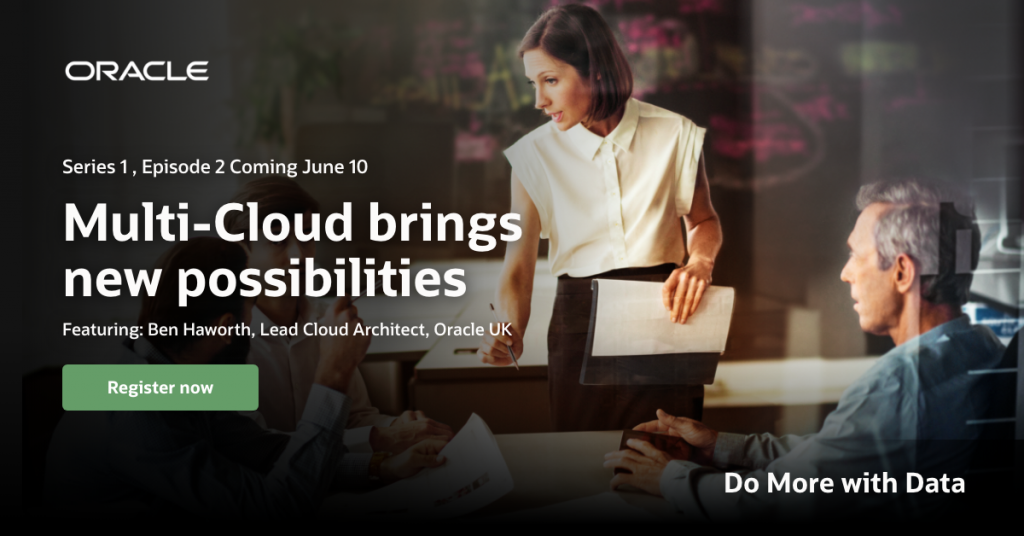 THE CHALLENGE
With an increasing number of online webinars available even pre-Covid, it was fair to say that the market was becoming saturated. How could Oracle TECH differentiate their offering to appeal to technology audiences who were some of the most time-poor in the business?
THE SOLUTION
With six webinars to promote, it fell to MOI to make them unmissable. Our solution was to turn them into a binge-worthy series that told the data story from unlocking its value, to harnessing its power into a 5G future. The series was promoted using a Netflix-style approach that hooked the target audience from episode 1, and locked them in through episode 6.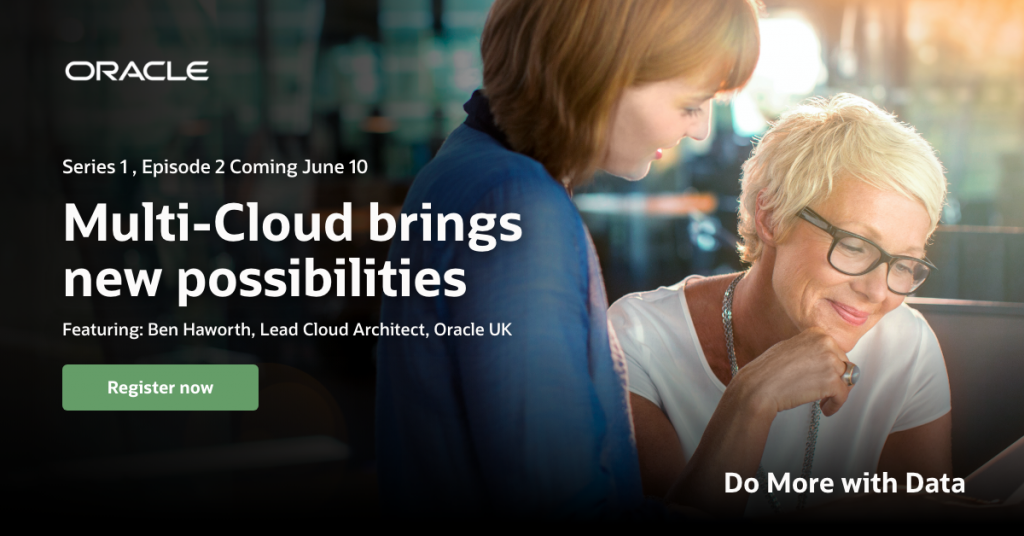 92%
Registration target vs actual over achieved by 92%
41 MINS
AVERAGE VIEWING TIME FOR A 45 MIN EPISODE
50%
ON-DEMAND TARGET VS ACTUAL ON DEMAND INCREASED VIEWERS BY A FURTHER 50%
This is a great example of working in collaboration with an industry 3rd party to drive our content to a new senior audience and showcase our products/solutions in a clever way. The concept MOI created was key to driving the outstanding attendance we achieved whilst making sure we delivered our message and stood out from our competitors. This format has also allowed us to continue to promote the content to a wide audience long after the live show days.

Carole Turner, Senior Manager,
UK Technology Marketing, Oracle